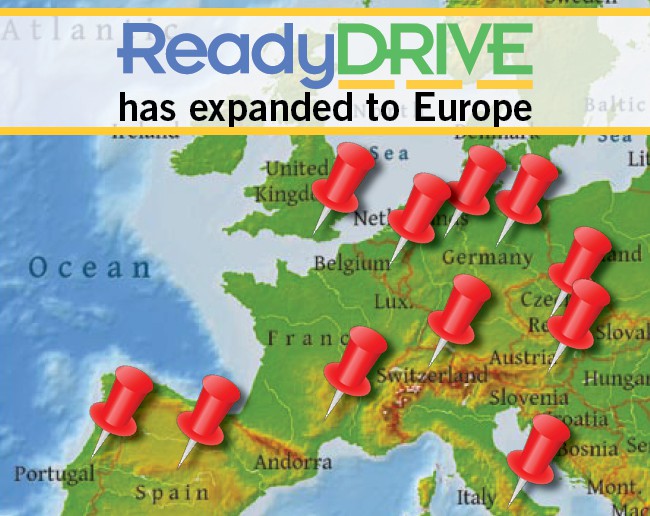 Woodbury, NY, August 21, 2013:  International AutoSource has expanded their successful long term rental car program, ReadyDrive, into Europe.  For years ReadyDrive, a division of International AutoSource, has assisted customers in the United States, Canada and the UK by providing them with long term car rentals for (30 days or more) at significant savings. This unique long term business rental car program is now available in 13countries:  Austria, Belgium (Luxembourg), Canada, Czech Republic, France, Germany, Italy, Netherlands, Portugal, Spain, Switzerland, United Kingdom and the United States.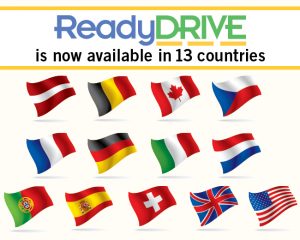 Customers in all 13 countries can enjoy all the same great benefits that are offered through the ReadyDrive program. Through unique relationships with top rental car companies, ReadyDrive is able to save customers up to 50% off the best corporate rental rates. In addition, comprehensive insurance is always included at no additional cost. Spouses and co-workers are permitted to share rental vehicles, providing plenty of driving options and flexibility when booking the rental. This full service program not only saves customers time and money, it also benefits employers. By including insurance, assets are protected and potential corporate exposure is reduced. ReadyDrive offers the same base rate per country all year round. That means employers can budget their rental expenses accurately without the added expenses of seasonal price hikes. ReadyDrive also has the option to provide flexible billing options to satisfy most employers' reimbursement policies. Billing can be arranged to the employee, the employer or a third party if necessary.
ReadyDrive's full service program handles all aspects of the booking, including rental extensions and billing processes while providing full concierge service with one point of contact. Rental vehicles will be ready for hire when and where you need them. No matter which one of the 13 countries you or your employees are located in, ReadyDrive provides a low cost solution for long term car rental needs. For more information about the ReadyDrive program or to get a free quote, please visit http://www.readydrive.com or email them at readydrive@readydrive.com.