I CAN ASSURE YOU IT WON'T.
Although the shutdown has been lifted, we can still expect delays in receiving important documentation such as a Social Security Number or registration documentation.
While the delays caused by the recent government shutdown are not within our control, we want to assist our customers and clients by easing the burden of costly temporary transportation during this challenging time.
International AutoSource has, and always will, stand by their customers and their transportation needs in the U.S. We will guarantee that any customer facing a delay in delivery due to a registration or Social Security Number will receive a rental vehicle free of charge. (Contact IAS for details.)
AutoSource understands that transportation effects our customers both personally and professionally. We support our partners, clients and customers and will continue to provide resolutions that will keep our Expats mobile .
Sincerely,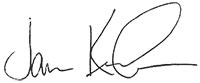 James Krulder
General Manager
Email: jkrulder@intlauto.com
Website: www.intlauto.com