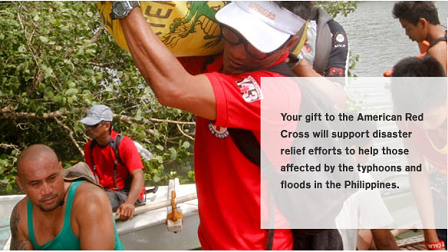 Source: http://www.at.ford.com
The magnitude of loss and devastation in the Philippines from the super typhoon is heartbreaking.
It is very clear that a lot of people need help.
At Ford Philippines, our Tacloban dealer, whose dealership was demolished, has set up a temporary shelter for employees, with food, clothing and bedding provided by the broader Ford Philippines team and others. We are still working with authorities to account for all of the dealer personnel.
We are working with the local Red Cross and are providing them an E-150 ambulance to support their relief efforts. We are also supporting volunteers with a Ford Ranger, who are on their way to distribute relief supplies.
As our Manila-based staff continues doing all it can to help, I'm pleased to inform you that Ford Motor Company and the Ford Fund are donating U.S. $300,000 to the Red Cross to help with recovery and relief efforts.
I know many of you want to help as well. To that end, Ford Motor Company will match employee donations to the Red Cross of up to U.S. $100,000.
Donate
Donations can be made via the Philippine Red Cross website http://www.redcross.org.ph/donate, or via your country's Red Cross website (full list is found here: http://www.ifrc.org/en/who-we-are/directory/web-pages/)
For U.S.-based credit cards, donate here: http://www.redcross.org/cm/ford-emp