Brandon E. is an Irish Expat living in America. We interviewed Brandon about his experience moving to New Hampshire with his family in 2014.
Brandon spoke about the challenges of moving his family to a new country, including starting over with no credit history, and the difficulties of purchasing medication. Learn how he overcame the obstacles, and hear what advice Brandon has for future Expats.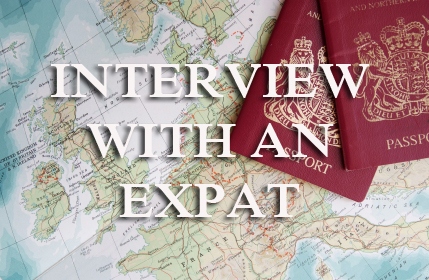 Brandon E.



Q

Did you relocate with family? Children? How are they adjusting to relocating? What do they enjoy most about their new country?
A "Relocated with family, children, and dog. The family are adjusting well, but most importantly are happy with the move.The most enjoyed change has been the literally mountainous activities available compared to home – they are able to keep busy and happily energetic without having to wait for rainy days to stop."
Q How would you describe your first few months in your new location? Any challenges? If so, how did you resolve them?
A "The biggest challenge has been credit history and medication. As a hayfever sufferer, I need medication to hold the effects at bay. Well, you cannot buy antihistomines without a US drivers license – and you can't get the license without your SSN – which takes up to a month to get – and it can be a week getting your final tests on the drivers. From the credit history point of view, even something as simple as opening a savings account is a problem. It's like "hey, I have some cash, can I put it in your a ccount; I have an SSN and visa to show my legality here". To which the answer from all real savings institutions has been a universal "NO CREDIT = NO ACCOUNT", which is really backward. Here I'm trying to be a stand-up citizen and conscientious financially, NOT wanting credit facilities and to quote one operator "Yeah try again in 12 months after you've had some form of credit". Er, from where…? Nobody wants to give credit if I've had none; I have no family so nobody to "stand surity"…Thank goodness for INTLAUTO who helped get our first credit facility in place!"
Q Now that you are settling in, is there a big change in culture? Did you find any helpful resources for Expats? 
A Not really; we find the culture very friendly and not too unlike Ireland where we spent the last 14 years.
Q Are there any tips you would give to a friend or fellow Expat that you wish someone shared with you before you began your foreign assignment/relocation?
A Consider carefully what you will need when you get here, be prepared to shell out a lot of money and not have any reasonable means to save for at least 6-12 months while your credit builds. Trust companies like INTLAUTO who can facilitate a lease or car purchase prior to arrival; you will need this in order to establish credit: more important than anything here.