IAS was awarded 2014 Best for Full Service Personal Transportation Solutions within Global Mobility and Immigration by Acquisition International.
IAS is honored to have won this prestigious award for the personal transportation solutions that we offer to the Global Mobility and Immigration community.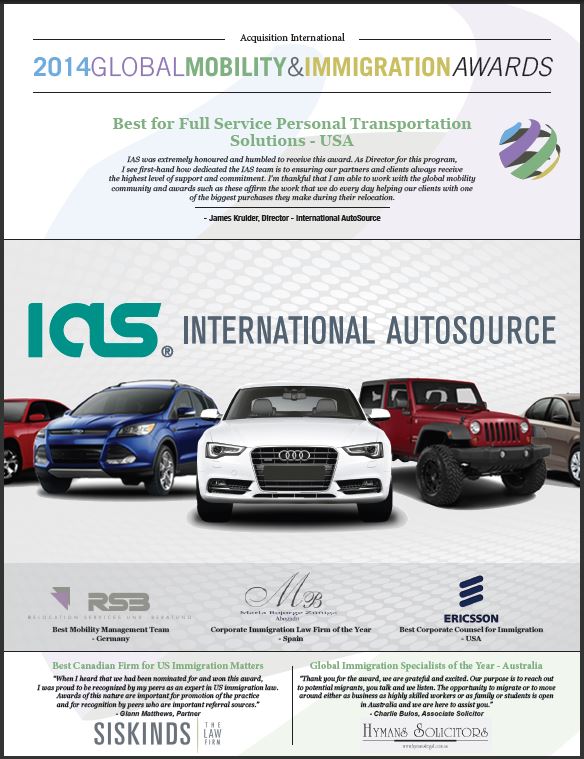 Our business is all about putting our client first. Our mission is to enhance the quality of their experience and to create a lifelong connection by earning their trust, confidence and loyalty. We want to be a company that focuses on developing a client for life and to do that we have to always make sure we do the right thing by the client. We provide clients with all the information they need to know and we do everything we can to position ourselves as a company they can trust and count on to help them have a seamless vehicle purchasing experience.
(Source: Acquisition International)
Thank you Acquisition International for the honor!