Don't be fooled by the promise of a low base rate when booking your next rental vehicle. The advertised price isn't always the price you pay. Car rental companies can bury hidde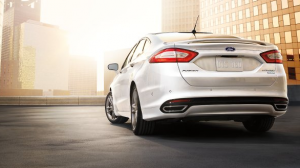 n costs and fees in the fine print, leaving you owing hundreds more when you checkout.
Be a smart renter. Know which rental fees are standard, and which to avoid BEFORE you book your next vehicle.
7 Common Fees to Avoid
Peak Season Surcharge: An extra fee adding during the companies most popular times of the year.
Insurance: On top of your rental fees you will be encouraged to purchase a collision damage waiver for the vehicle to avoid paying an extremely high insurance deductible in the event of an accident.
Extra Driver: An extra fee for each additional driver of the vehicle, plus a fee to add the driver to your insurance waiver.
Early Fees:  Heard of late fees? Some companies charge you a fee for breaking your contract if you return your vehicle earlier than your original contract
Under 25: Many companies charge hefty fees to renters who are between 21 and 24.
Out-of-State Fee: Check with your rental company before you cross state lines. Some charge extra fees for driving outside of the state where you rented.
Fuel Service Charges: If you return the rental without filling your tank you can be charged well above market value for gasoline – $11 dollars per gallon in some cases.
The best way to avoid hidden fees? Find a reputable car rental company with transparent fees. 
International AutoSource provides a full-service rental car solution for International and Domestic assignees in 13 countries – with none of these hidden costs. This low cost program includes comprehensive insurance, spouse and employee sharing, and the same base country rate regardless of location and season, all included at no extra cost. Learn more at intlauto.com.