Many people are unaware of the connection between having a credit score and obtaining car insurance, especially Expats who are new to the U.S. and unfamiliar with our car-buying process.
Having credit is a major factor in obtaining insurance coverage on your vehicle. WalletHub recently conducted a study to uncover the states where credit data has the most, and least significant impact on your insurance premiums.  WalletHub reached out to five major auto insurance companies to receive price quotes for two hypothetical customers; one with excellent credit, and one with no credit. The results showed that in most states the customer with no credit received inflated price quotes, with the no-credit-customer paying as much as 114% more.
The map below shows how much more the customer with no credit will pay in comparison to the customer with good credit.
See your state below to see how having a credit score will impact your  auto insurance.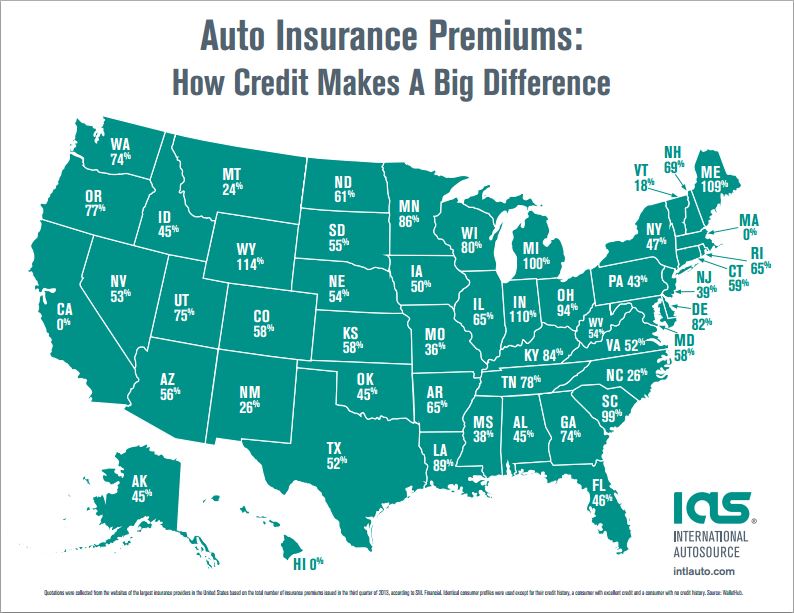 IAS can help you with all your Expat car financing/leasing needs, all while helping you build a credit score!