Relocating to the United States brings about a lot of change, and with change comes challenges. It is completely normal for Expats to face, and overcome, many challenges during their first year. Being prepared will make it easier and faster to conquer the challenges.
BELOW ARE SIX COMMON CHALLENGES EXPATS WILL FACE IN THEIR FIRST YEAR ABROAD: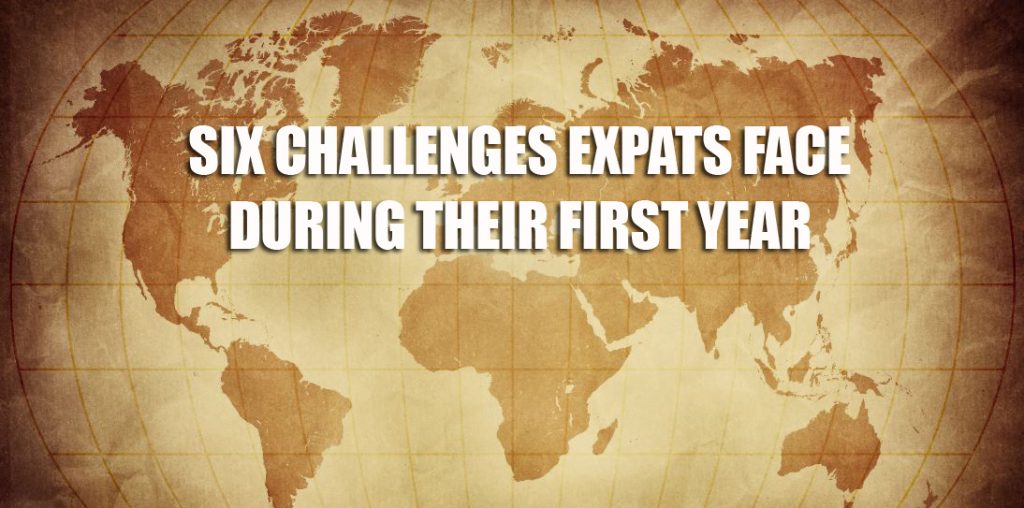 No Credit
All foreigners enter the United States with a credit score of 0, regardless of what their credit score was in their home country. The typical American has a credit score between 600-700. This can make major purchases difficult and costly. However, with the help of Expat credit counseling services you can begin establishing your credit in the U.S.
Language Barriers
Even if you have a good understanding of the English language, getting used to communicating in English in everyday situations can be overwhelming. Understanding people, and  constantly having to translate in your head, can make having a fluent conversation hard at first, especially over the phone. The more you use the language, the better you will become. Don't be afraid to make mistakes, practice makes perfect.
Understanding Pricing
The prices listed on items does not include tax, which is calculated at the cash register when you're checking out. Depending on what state you're in, and what you're buying, the taxes will be different. This can be confusing and makes shopping on a budget tricky. Get familiar with your local state taxes, and keep this in mind when you're calculating pricing during your shopping trip.
Social Security Number
Your Social Security Number(SSN) is very important in the United States; it is necessary on many forms, applications, and medical paperwork. You will want to apply for your SSN as soon as you can, but be prepared for the challenges that you may face due to language barriers in the application process. Have patience and don't be afraid to seek assistance. Keep in mind that while your SSN is necessary on many documents, you should not share it with people unless it is a trusted source.
Missing Home
Feelings of homesickness and not fitting in are completely normal for Expats to experience in their first year. Be adventurous and try new things, instead of looking for foods you miss from home (that will likely be second-rate and expensive) try out new cuisines, you might just find a new American favorite!
Getting a Car
Many Expats believe that buying a car will be easy once they arrive in the country, but because of a lack of credit score it can be extremely expensive. Expats can't get good financing or leasing rates from local car dealerships, and often end up paying large out-of-pocket expenses for used cars. Expats car leasing and financing companies, such as IAS, can get you in a car for the same rates a local American would pay.