International AutoSource was excited to announce our partnership with RelocateUSA earlier this year.  RelocateUSA is an online resource for Expats moving to the United States, and together we are working to make relocation to the United States easier for Expats by providing car leasing and financing options to Expats with no credit history.
Today RelocateUSA is sharing their mission, services, and how they live up to their motto  "Expat Relocation Made Easy!".
Moving to the United States Gets Complicated. Let RelocateUSA Simplify The Process.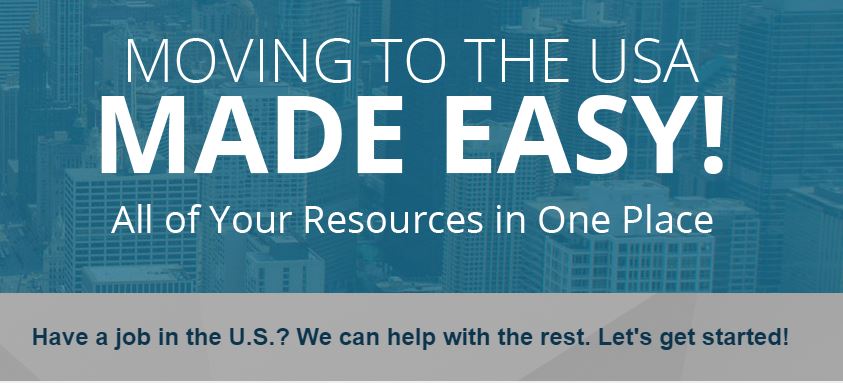 Moving to a new home requires research, planning, and time, but moving to a new country… well, it starts to get even more complicated. Relocating to a new country typically means you're starting completely over in a place that you're unfamiliar with. Everything is different, and there are challenges you didn't even know you would face, like having high interests because your credit history didn't transfer to the USA. RelocateUSA was created for just this reason, with Expats in mind. We thought of every challenge you may face, and every service you will need, and we partnered with the top providers to make sure you can find it all in one simple place. 
Our Mission: RelocateUSA strives to prepare you for your move to the USA by providing a comprehensive resource to access relevant information and essential services. We have hand-selected best in class partners who provide outstanding service, value and support to streamline your transition successfully.
RelocateUSA is partnered with service providers in the following fields:
Automobile and Home Insurance
Banking and Credit Cards
Car financing, purchasing, and leasing
Car Rental
Corporate Housing
Credit Counseling
International Schools
Pet Relocation
and More!!!
Visit RelocateUSA to see our full list of service providers
Our vision is to help foreign nationals assimilate to the United States productively and happily. We want to ensure that all expatriates are given the opportunity to understand the challenges and opportunities that lie ahead so they may ultimately flourish in their new surroundings.