International AutoSource is celebrating 20 years of service in the Expat Community by inviting YOU to test your knowledge for the chance to win prizes!
(No worries, all answers can be found on our blog!)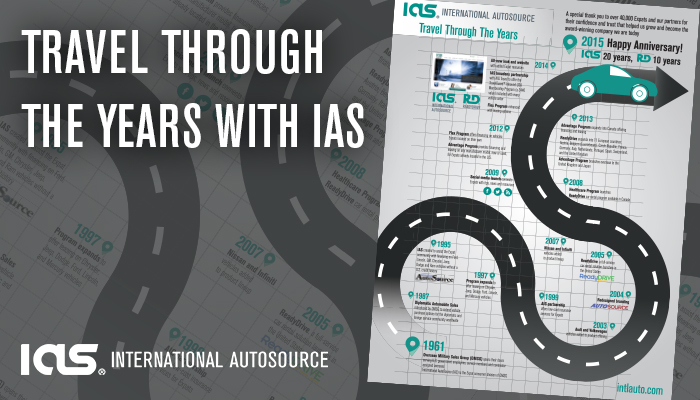 IAS has been providing Expats with car purchasing, financing and leasing options for 20 years, and we're proud to say we've helped over 40,000 Expats successfully obtain transportation, making their relocation stories a success. That's not all! Our ReadyDrive program is celebrating 10 years of service, having helped thousands of Expats secure rental vehicles.
In order to celebrate this great milestone, and thank our loyal customers and partners, IAS is giving you the chance to Travel Through the Years with us on a journey that ends with the chance to win prizes!
How to Win:
1. Refresh your knowledge of IAS history
2. Take our short quiz answering questions about the information you just learned
3. Score a 100% for a chance to win 1-of-20 $20 gift cards!