Join the IAS team at the FEM Americas Summit 2015!

September 9-11
IAS will attending and exhibiting at the FEM Americas Summit in San Diego, California. The conference is being held at the Loews Coronado Bay Resort on September 9-11. Be sure to stop by our booth B9 on September 10th to speak with the IAS team. Representing IAS at the conference is James Krulder, Douglas Boehning, Vicki Ragavanis, Lynn Griffiths, Gina Valiando and Gary Griffin. While you are at the conference, be sure to check out the roundtable discussion:
The Corporate Transportation Policy & Your Expat – One size does not fit all! – Information, solutions and options to help drive the costs down
Date: September 10th
Time: 3.15pm
About: Money saving solutions to drive down the costs of your expatriate company car policy.
This session will look at:
– The challenges assignees face owning a company car in the USA
– The challenges Corporate Mobility managers face when considering Expatriate transportation
– The real cost of no credit history to your corporation. Financing, leasing, insurance and many necessary purchases for new arrivals
– The solutions and options to drive down the costs of company Expat expenditures
– Creating a successful corporate transportation policy that includes the expatriate assignee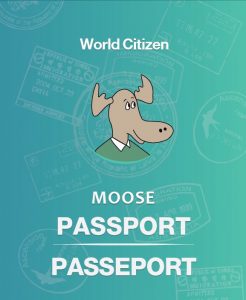 James Krulder, Director, International AutoSource
Andrew Cox, CEO, MyCredex
Jodi Simasingh, Director, AIG Travel Guard
IAS is also participating in the Moose Passport along with AECC, AIG Travel Guard ®, AIRINC, FRAGOMEN, Global Tax Network, Living Abroad LLC and Switchplace. Attendees visit booths and collect all 8 stamps in their moose passport from the participating companies. Once they have all 8 stamps, they bring the passport to the Living Abroad booth to enter the grand prize drawing for $1,500 cash.
FEM Americas Summit
Date: September 9-11, 2015
Booth # B9
Event Location: Lowes Coronado Bay Resort – 4000 Coronado Bay Rd, Coronado, CA 92118
CONTACT US TODAY FOR MORE INFORMATION
EMAIL – execmoves@intlauto.com
PHONE – 516.496.1816
www.intlauto.com