Will you be in Boston Next Week? Meet up with IAS on the Road!
Global HR News Conference – Megatrends Impacting the Industry
Date: October 6, 2015
Time: 11:00am – 5:15pm
Event Location: British Consulate, Cambridge, MA, 02142 USA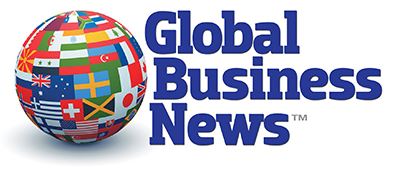 IAS will be attending the Global Business News Conference at the British Consulate. The conference will be discussing megatrends impacting the industry, including implementing technology, globalization of markets/products, social workplace and talent demographics/new behaviors, new employer/employee relationship for engagement and productivity, talent diversity developed to mirror the population and customers and managing expansion of international mobile workforce in full compliance.
International AutoSource's Vicki Ragavanis, Senior Manager Business Development, will be participating as a panelist at the 3:10 pm discussion on "Managing Talent Mobility…Issues and Opportunity".
2015 Worldwide ERC Global Workforce Symposium
Date: October 7-9, 2015
Event Location: Hynes Convention Center, Boston, MA, USA
IAS will be attending the 2015 Worldwide ERC Global Workforce Symposium at the Hynes Convention Center. The IAS team will be on hand to meet and discuss your assignees transportation needs. Representing IAS is Director – James Krulder, Senior Manager Business Development – Vicki Ragavanis, Senior Account Manager – Lynn Griffiths, Business Development Manager – Gerald O'Donnell, Account Manager – Amanda Villegas and Senior Marketing Representative – Gina Valiando.
Be sure to check out the education session Code Red: Duty of Care, Security and Contingency Planning for International Assignees on Thursday, October 8th from 3:15-4:15. IAS Senior Manager Business Development, Vicki Ragavanis will be the moderator.
About the Session:
Duty of care is a growing concern for multinational companies deploying their workforce and/or seeking global expansion in high-risk locations. This session will explore various segments including medical emergencies and security threats as it relates to corporate policy and employee safety.
Audience: Corporate HR/mobility professionals and global service providers
Level: Advanced
Learning Objectives:
Explore tactical measures in challenging circumstances
Understand both logistical and emotional considerations through mini case studies
Investigate & implement policy and response efforts
Presenters:
Rob Goodrich
Senior Global Security Manager, Boston Scientific, Marlborough, Massachusetts
Dennis Quiles, CPP, CPSI, MBA
Director Global Security & Executive Protection, McDonald's Corporation, Oak Brook, Illinois
Eric R. Kloss
Assistant Director of Global Security Operations, AIG, Houston, Texas
CONTACT US TODAY FOR MORE INFORMATION
EMAIL – execmoves@intlauto.com
PHONE – 516.496.1816
www.intlauto.com