"The Expat Review, Volume 1" was launched in early 2015. The Expat study shared statistics and testimonials from expatriates who recently moved the United States. Expat Focus recently interviewed Gina Valiando, Senior Field Marketing Representative at International AutoSource about "The Expat Review".
Gina Valiando, who spearheaded the creation of the expat study that was nominated for an Americas Expatriate Management and Mobility Award, spoke with Expat Focus about the need for an Expatriate study in the global mobility industry, along with demographic information learned from it.
We decided to dive deeper into the Expat relocation experience and find out from the customer perspective, what goes on during the journey. – Gina Valiando.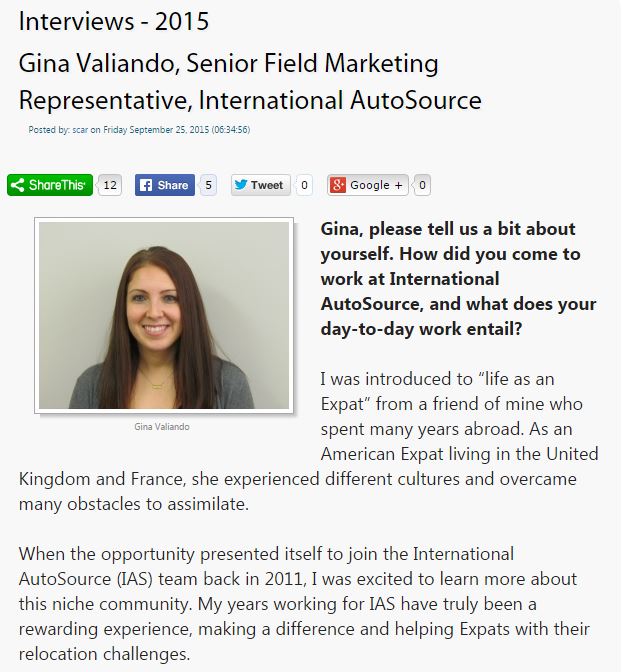 Source: Expat Focus