Woodbury, NY, October 15, 2015 — International AutoSource (IAS) was honored for its outstanding performance at Cartus Corporation's 2015 Global Network Conference held October 5-6 in Boston, Massachusetts. Cartus Global Network is Cartus' industry-leading worldwide service provider network. Each year, Cartus recognizes the companies and individuals in the Network who have provided extraordinary service to its customers and clients worldwide.
International AutoSource was named winner of the Global Network Commitment to Excellence Platinum Award for the seventh year in a row for its exceptional service results. This is the highest level award a supplier can achieve through service performance. This award recognizes a supplier's measureable commitment to excellence and is presented to Global Network service providers who have distinguished themselves by achieving critical performance metrics.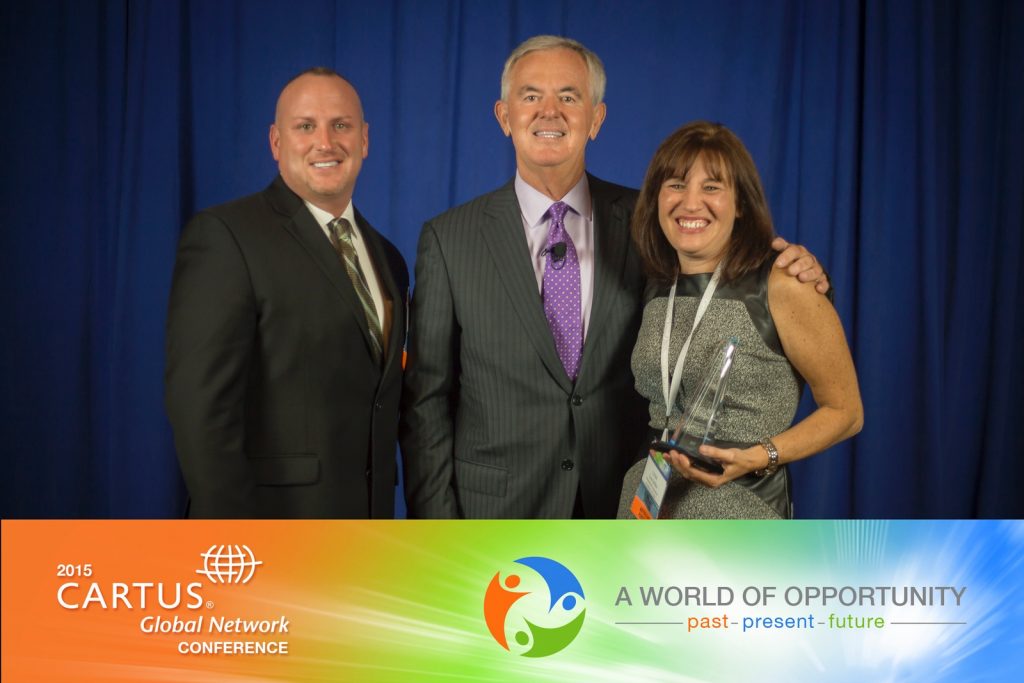 "Service providers such as International AutoSource make it a best practice to go above and beyond for our customers and our company, while at the same time demonstrating unparalleled dedication and performance," said Mike Brannan, senior vice president, Global Supply Chain Management. "As a vital component of the Cartus team, our Global Network providers work tirelessly to minimize the stress that our customers feel when they are faced with important life decisions like relocating. This award acknowledges the superb work ethic and professionalism that our suppliers routinely provide."
International AutoSource provides outstanding service, value, and support to every customer, striving to make their assignment into a foreign country as seamless as possible. Every customer is personally guided with our award-winning concierge service and provided exclusive guarantees. This achievement is a testament to our legacy of performance and partnership excellence over the past seven years.
"An invitation to join Cartus' Global Network is a significant honor, because the program's criteria and performance standards are so rigorous," said James Krulder, Director, International AutoSource. "We fully endorse Cartus' dedication to providing high-quality service and are grateful to have received this prestigious designation, which further enhances our commitment to world-class service."
About Cartus
Cartus provides trusted guidance to organizations of all types and sizes that require global relocation solutions. This year marks the 60th anniversary for Cartus, which serves more than half of the Fortune 50 and offers its services in 185 countries, providing companies around the world with the full spectrum of relocation services, including language and intercultural training. Cartus is part of Realogy Holdings Corp. (NYSE: RLGY), a global leader in real estate franchising and provider of real estate brokerage, relocation and settlement services.
About International AutoSource
For over 50 years, International AutoSource has been providing value-added services and benefits for expatriates and the global community on short and long-term assignments. Their programs offer full-service personal transportation solutions for financing, purchasing, leasing and rental without a local credit history. Through outstanding service, value and support IAS strives to make assignments into a foreign country as seamless as possible while saving customers valuable time, money and resources. For more information, please contact International AutoSource at 516.496.1816, email at intlauto@intlauto.com or visit their website http://www.intlauto.com