A study conducted by LeasePlan, a fleet and vehicle management company,  shows that size outweighs appearance when selecting a company car.
When selecting a new company car, the study by LeasePlan showed that 66 percent of drivers in the U.S. choose size as an important criteria. Only 18 percent of drivers surveyed in the United States stated that they currently drive a small vehicle and would like to continue to do so. A fraction, only six percent, mentioned they would prefer a small vehicle for their next car.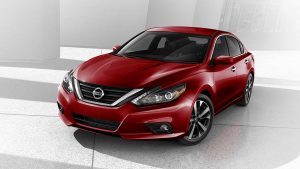 43 percent of drivers in the United States indicated that engine performance, in addition to size and appearance, influenced their decision when choosing a vehicle. However, 33 percent of drivers indicated that they had no say in what vehicle their company would choose for them, and 27 percent had to choose from a predefined list.
If you are moving to the United States and have been allotted a budget to purchase, lease or rent a company car, remember to consider size, appearance and performance when selecting the vehicle. Larger vehicles are more common in the U.S. than in other countries, so it is important to do your research to determine what vehicle you will be most comfortable driving.
International AutoSource offers vehicle purchasing, leasing, and financing for Expats moving to the United States with no U.S. credit history. International AutoSource also offers car rentals for Expats through our ReadyDrive rental car program. Learn more about our Expat car program at www.intlauto.com.