We live in a global society, which means more and more people are living and working outside of their home countries. In business, if you're in a position where you're working with international coworkers, whether in the office or by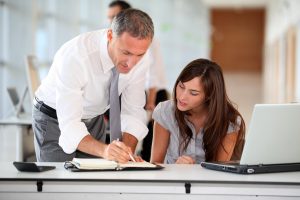 phone, it is important to remember that communication and work styles differ around the world.
Communication with international colleagues, especially when a language barrier is present, may pose challenges. In fact, miscommunication can cause delays and ultimately cost you time and money. As with every business relationship, it is important to build trust in order to improve communication with your international team members.
Below are a few general tips that can help you work successfully with international coworkers:
Take your time when communicating to avoid misunderstandings. Remember to schedule extra time for conversations, phone calls and meetings so you and your colleague are not rushed.
Avoid using slang and abbreviations when speaking or writing to an international colleague. Chances are they are not going to understand what you're saying and it will only slow down communication.
Ask your coworker to follow up with you via email, or other written communication, so you know they understand.
It's important to build a relationship with your coworker, especially if all your communication is done over the phone. Call to check in on your coworker on occasion just to see how they're doing.
Use a formal style when communicating with international coworkers. Many cultures prefer a formal business communication.
Remember, communication is key!
For more tips on communicating with international coworkers, visit RelocateUSA