For the past eight years, HSBC Expat has published the Expat Explorer survey. In 2015, the company worked with a third party research company YouGov to survey almost 22,000 expats around the world in over 100 countries. During the survey, which took place in the spring of 2015, Expats were asked questions about all about life abroad.
Below are some of the fun facts discovered in the 2015 Expat Explorer Survey!
Looking for love?
If you're looking for a partner when you head abroad, might we suggest you move to the Philippines? This country came in number one in the rankings of "top countries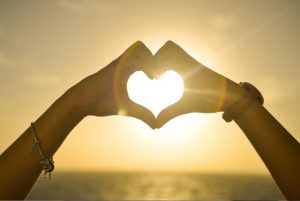 for finding a long term partner as an expat". Placing second is Argentina, with Sweden coming in number three.
If you're an Expat in Europe, Italy, Germany, and the UK finished strong behind Sweden in the love rankings. With 46% of expats saying they found a long term partner abroad, there's a good chance no matter where you move.
RELATED: Study Finds that Many First-Time Expats Choose the United States
The fun isn't only left for the single expats. The survey found that 49% of expat couples felt moving to a foreign country brought them closer together.
Working Abroad
What did the Expats say about working abroad? Well, Sweden comes in at the top again as the second best country overall for working abroad, but it's Switzerland takes the top spot, with Germany coming in third. The United States ranked 16th overall.
If you're looking to move your career along, Hong Kong was voted the best country for career progression. Qatar was the best for earning prospects.
The Expat Explorer survey also found that average income for Expats around the globe is USD $103,544.
Source: ExpatExplorer.hsbc.com