International AutoSource(IAS) has launched its newly redesigned and user-focused website, making your experience with IAS even better! When building the new site, our team focused on the challenges our customers face when relocating to the United States for work or educational programs. The end result is a site designed to respond to your transportation needs as well as help with a wide range of relocation challenges. We've made it easier, not only to find the vehicle best suited for you, but also provide a wealth of information you need to know when relocating.
With the new IAS website users can now:
Instead of searching through an endless variety of options, you can now build the vehicle of your choice! Explore brands offered and any model you had your eye on and customize it the way you want!
Access expat benefits like free driving courses and competitively priced auto insurance.
Relocating to the U.S. can be an exciting time, but it also has its challenges. Not only do we help you get into a vehicle, IAS now offers help with actually driving the vehicle as well as getting the right insurance coverage.
Financing and leasing pre-approvals for expats.
Getting approved for a loan without local credit history is almost impossible. With IAS you now have the option to finance, lease or rent a vehicle, without having a U.S. credit history or driving record.
Access to guides for relocating, understanding the rules of the road in the U.S. and more!
Driving is different everywhere. The laws are different, the drivers are different, the cars are different. So IAS went ahead and developed new and updated guides to help you with the rules of the road. Here at IAS getting you into a car is our goal, but giving you information to help keep you safe when driving is our way of saying we appreciate you and your business.
Access our newly designed site across all devices!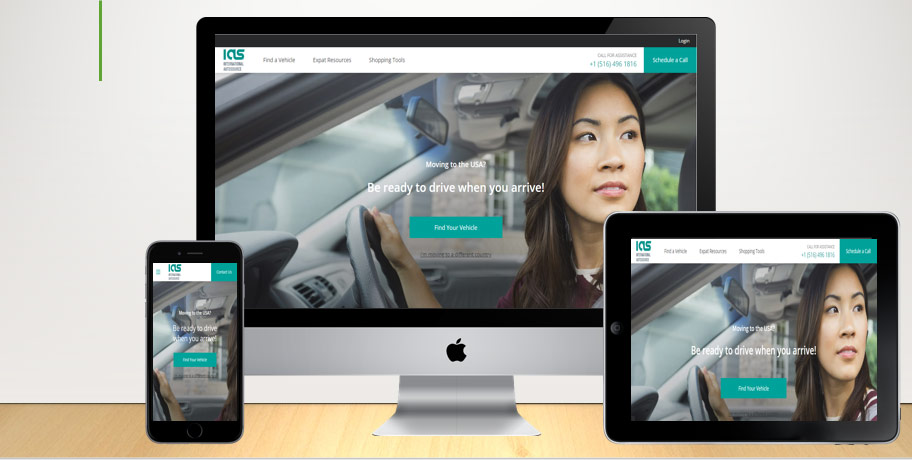 Explore the information you need to know when relocating the United States: www.intlauto.com
"The IAS mission is to make your transition an easy one. Our product specialists have an unmatched combination of knowledge in expat needs, vehicle brands and models, and exclusive financing options. We appreciate the trust expats place in us and are proud to serve them."
-David Goldring
Chairman & CEO, International Auto Source