International AutoSource (IAS) has been shortlisted at the 2019 Americas EMMAs (Expatriate Management & Mobility Awards) in the Employee Benefits & Family Support of the Year category!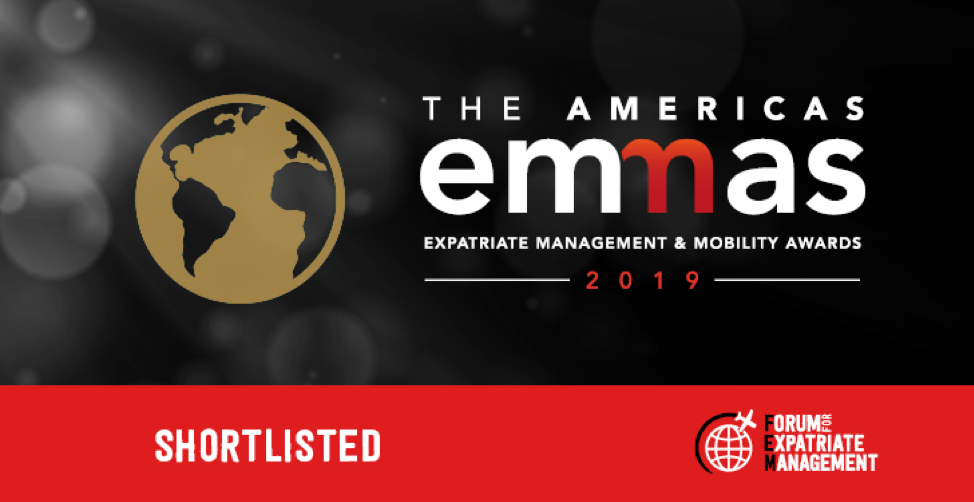 The Forum for Expatriate Management (FEM) recognizes the best and brightest in the global mobility industry.
For eight consecutive years, the team at IAS is honored to be recognized by FEM, as an industry leader with outstanding services.
The awards ceremony will take place on May 23rd, 2019 at the Marriott City Center, Dallas, Texas.
About International AutoSource
Each year, IAS places thousands of expats behind the wheel of their own vehicle. With over 50,000 customers and counting, IAS is the preferred global transportation provider, whether relocating to the Americas, APAC or EMEA. We know when relocating to another country an expat doesn't always have the required local credit history or driving record to secure vehicle financing and insurance. Our direct manufacturer partnerships and privileged expatriate pricing programs make it possible for us to provide leasing, financing, and all-inclusive rental solutions with no local credit history or driving record to expats.
From the point of first contact to the day the vehicle is delivered, customers receive our award-winning concierge service from an expert consultant available to answer questions, provide updates, and ensure a seamless transition. Customers are provided assistance with financing and leasing documentation, and registration and licensing.