Transportation in the United States:
Limited public transportation makes a vehicle a necessity in most areas.
87.89% of people drive to work due to lack of public transportation.*
The average household owns 2 cars, trucks or SUVs.**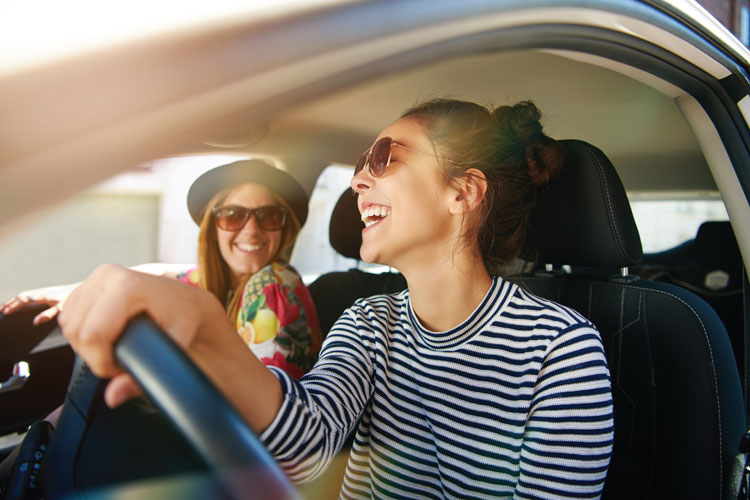 How Credit Affects Getting a Vehicle
Each country uses a different system for credit scoring, and credit does not transfer from country to country. A credit score is what determines creditworthiness to lenders.
In the United States, FICO® is the most common model for credit scoring which is a number that ranges from 500-850. FICO® stands for Fair Isaac & Company, the company who developed the standard. There are three main credit bureaus in the U.S. (Equifax, Experian and TransUnion) that calculate and report a person's individual FICO® credit score.
Upon arrival in the U.S. you start out with a score of 0. Not having a credit history can make it hard to make necessary purchases in the United States. At IAS we take pride in our ability to assist internationals start building credit by helping them purchase a vehicle.
The chart below illustrates one example of how credit scores can affect an auto loan payment.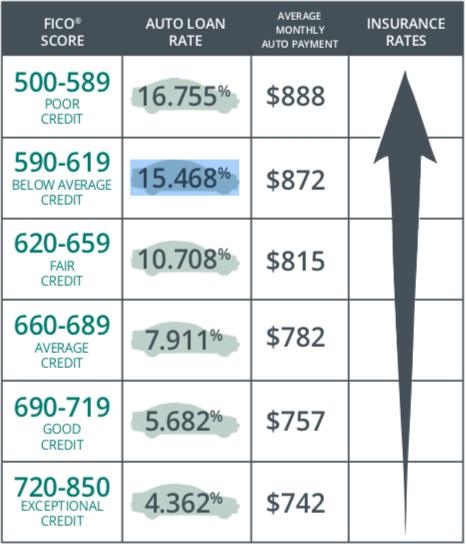 Understanding New Vehicle Advertisements
Ads are for illustration purposes only.
Eligibility and Availability (included in small print)
Offer subject to change at any time.
Ultimately what you see may not be what you get.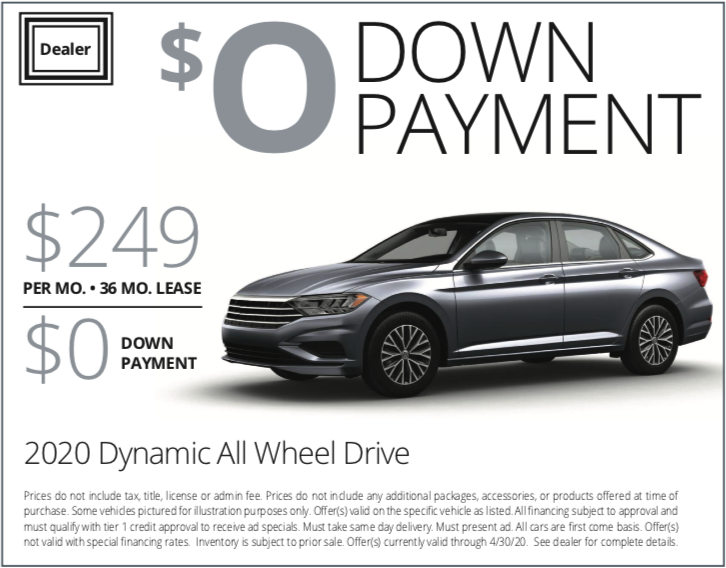 Explanation of Common Buying Terms

We are the vehicle experts for internationals.
Relocating to a new country is exciting time, but it can also be a stressful. Our core mission at IAS is to make getting the vehicle you need for your work assignment or academic program easy, so you can focus on your job or studies and get settled into your new home. Our factory-backed financing programs for foreign executives, healthcare professionals, business people, students and teachers feature low rates and are designed to get you approved quickly and easily.

Sources: *National Household Travel Survey, US Department of Transportation, Bureau of Transportation Statistics, **ABC News. Auto loan rates and average monthly payments based on a typical 36 month auto loan of $25,000. Rates as of January 2020.