As COVID-19 continues to impact communities around the world, the team at IAS remains committed to providing exceptional service to our customers and clients regardless of the circumstances. As we all continue to navigate through these unprecedented times IAS stands ready to assist expats with getting behind the wheel of their own vehicle. Our customer corner features photos, videos and testimonials from expats around the world who financed or leased a vehicle from International AutoSource (IAS). It's our priority to make sure every customer is completely happy!
Why do expats choose IAS? We'll let them tell you themselves!
"Good day! I just like to inform you that one of your agents, Meghan Nieland went above and beyond in helping me purchase my first car here in America. Even in the midst of this pandemic, (and me being pushy I bet I have the highest number of emails in her inbox) she was very patient and efficient in answering my queries and emails. As a single mom and new to this country, Meghan has given me more information on what to expect in terms of taxes and insurances as well as credits. Keep up the good work!!! I will definitely refer your company to my friends. And I will stay in touch with you guys for my next purchase." – Joy M.
Video Transcription
"We moved to the US a few months back, and since then having our own car has been a dream. As a family, we've been looking forward for this particular moment. We're so grateful to International AutoSource for helping us, guiding us through, and giving us wonderful experiences. It's so hard as an Expat to come to this new country and to have a car in such a short time. But thanks to Mathew from International AutoSource, we have achieved our dream car, a new addition to our family our
Ford Explorer
. We are forever grateful and we will definitely recommend International AutoSource to any Expat immigrant that come to the US because their service is five stars from us. Thank you International AutoSource."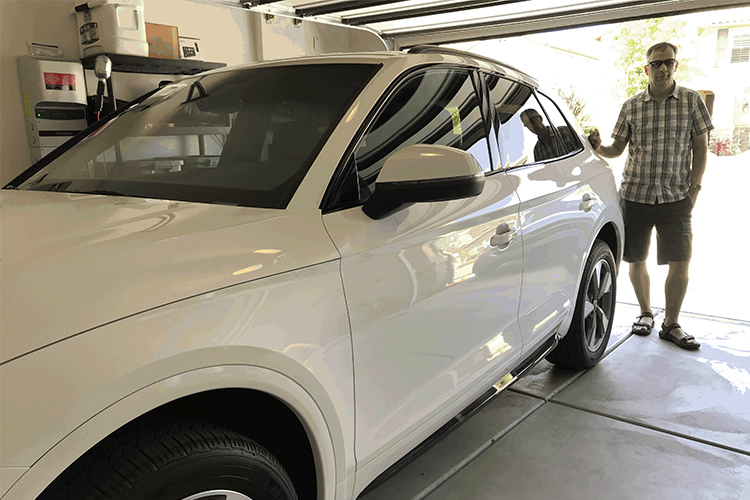 "When relocating from Canada to the US I found myself needing a reliable car, I tried local dealers but without a credit history and living in the US with a temporary transfer visa it quickly became clear that the normal routes to car ownership were all outside my reach. I remembered seeing International AutoSource's details in my relocation pack and decided to reach out to see if they could help. My initial contact was via their website and I got human contact within 1 hour on a Sunday! From that moment on I knew I was in safe hands, the process was easy and well supported. Once we agreed on a suitable car things happened very quickly. I would highly recommend International AutoSource for anyone relocating with work. I am now the proud driver of a 2020 Audi Q5 Quattro, from first contact to taking delivery was less than a month even in the middle of a pandemic!! " – Andrew D.
We are the vehicle experts for internationals.
Our core mission at IAS is to make getting the vehicle you need for your work assignment or academic program easy, so you can focus on your job or studies and get settled into your new home. Our factory-backed financing programs for foreign executives, healthcare workers, business professionals, students and teachers feature low rates and are designed to get you approved quickly and easily. From the point of first contact to the day the vehicle is delivered, customers receive our concierge service from an expert consultant available to answer questions, provide updates, and ensure a seamless transition. Customers are provided assistance with financing and leasing documentation, and registration and licensing. Nothing speaks louder than our customer referral program, where hundreds of clients refer their expatriate friends and co-workers to IAS. We're proud to help these internationals with one of their biggest purchases during relocation, and knowing they trust us with their family and friends is our best compliment.
If we've already helped you get a vehicle, please share your experience with us. If you haven't worked with, please let us know if we can provide any assistance. Share your experience or contact us.