Each week we share feedback from our customers on their experience working with IAS to get a vehicle for their relocation. We love all the photos, videos and testimonials we receive as customer satisfaction is our number 1 priority.
Why do British Expats choose International AutoSource? We'll let them tell you themselves!
Meet Millie T. a British expat who leased her first car in the U.S. an all-new 2020 Volkswagen Tiguan. Let's see what she had to say about her experience.
"I wanted to give some feedback on my amazing experience with International AutoSource, specifically two of your employees. David Droge I contacted to get some quotes and he called within a day to discuss. He was upfront and direct (which I love being in sales myself), he was helpful and gave guidance and was instantly able to beat other quotes I had from your competitor. He dealt with every single question I had and was always contactable by phone or email. This is my first time leasing a car and coming from England I had no real idea about how it all worked. He is absolutely fantastic in his manner, communication, calm attitude and I can tell he loves what he does. Do everything you can to keep this man!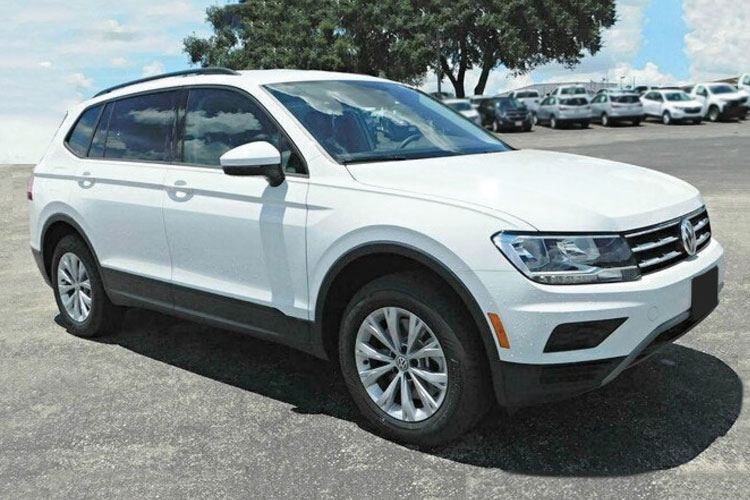 The other person who I would like to give feedback on is Gail Wynter. From our first communication, she has been knowledgeable, helpful and extremely professional whilst also being personable and great to chat with. She too is a complete attribute to your company! Both of these guys made my experience of getting my new car easy, calm, efficient and extremely positive. Both went above and beyond what they needed to do and I want to thank them both for the hard work they put in to make me feel like I'm the only person they were dealing with, which I know simply isn't the case. Thank you again, I love my new car and have recommended a friend living in Austin who has just ordered a car via David. I will be sure to continue to recommend International AutoSource above any of your competitors, specifically ExpatRide who my boss used a few years ago and screwed him out of so much money!"
Congratulations Millie on your new Volkswagen!! We're happy that you had a great experience with International AutoSource and hope you enjoy your new vehicle work assignment in the United States.
Check back weekly as we share more of our amazing customer experiences. For more information on how we can assist you or your assignees with their transportation needs contact us.