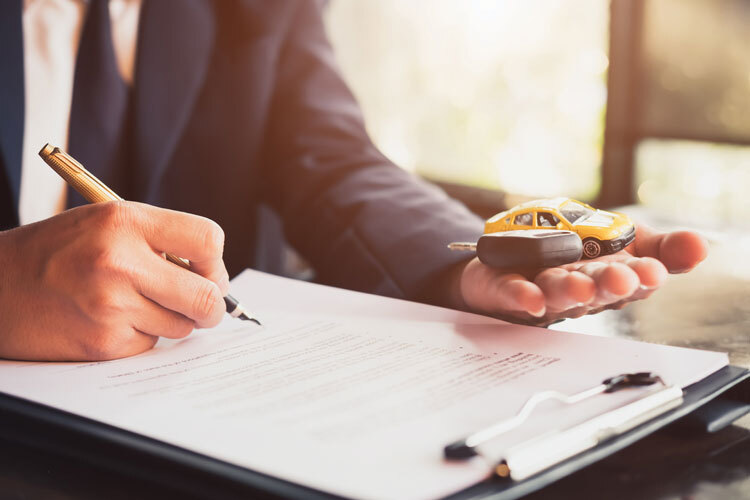 Corporations and service providers, have witnessed unprecedented implications on the costs of both products and services due to the ongoing impacts of the pandemic. As worldwide organizations continue to restructure and revisit policies, the need for cost predictability, containment, and employee flexibility remain amongst the top concerns in both global travel and mobility. Read more about the rise in car rental prices in a recent article from CNN Business, "$300 a day for a Kia Rio. Why rental cars prices have gone insane".
Over the past few weeks, as travel in the U.S. resumes, both short and long-term car rental pricing continues to rise. Availability and rising costs for the rental market leaders will no doubt play a role in this expense planning. It pays to plan ahead and the IAS Car Rental Program is here to help.
How the IAS car rental program differs from a traditional car rental?
As you review your car rental policy it is important to know that IAS is not your typical corporate car rental program. It has been specifically designed to serve the needs of the global mobility community offering all-inclusive global car rentals with fixed pricing and added benefits for short or long-term assignments. With the increasing demand for car rentals, it is important to know that you and your clients or employees have options. Check out how the IAS program differs from other rental companies.
| | | |
| --- | --- | --- |
| What's Included | Global Car Rentals | Other Rental Companies |
| Car Rental Rates | Preferred and Fixed Rates Regardless of Demand, Location & Season | Standard Rates & Prices Fluctuate Due to Demand, Location and Season |
| Car Insurance | Comprehensive Insurance Included | Added Cost |
| Mileage Allowance | Unlimited Mileage* | Mileage Limits on Certain Classes |
| Additional Drivers | Spouse & Co-worker Sharing Included | Added Cost |
| Roadside Assistance | Basic Roadside Assistance Included | Added Cost |
| Guarantees | Satisfaction Guarantee | No Guarantees |
International AutoSource
For over 25 years we've helped international and domestic assignee's with their transportation needs. Our global car rental program is available in over 196 countries and offers a low-cost, all-inclusive car rental solution with added benefits designed to meet the needs of the global community. Learn more about our rental program with flexible billion options to bill the renter, the company, or a third party. Interested in financing or leasing a vehicle? We can help with that too. Explore our flexible financing and lease options for your move.

*In the U.S. Ask a program specialist for complete details on mileage allowances in other countries.