Each week we feature photos and videos and testimonials from expats sharing their experience getting a vehicle through IAS. This month for nurse appreciation we're proud to share experiences from the healthcare community. Over the past 15 years, IAS has helped over 15,000 healthcare professionals get a vehicle for their move to the United States. At IAS it is our priority to make sure every customer is completely happy!
Why do registered nurses choose IAS? We'll let them tell you themselves!
Meet Kristine G. who recently relocated to the U.S. from the Philippines. As a registered nurse it was important for Kristine to have her own vehicle. Through IAS Kristine financed a 2021 Hyundai Kona for her move to Texas. As a Filipino expat, Kristine was able to finance her vehicle without a U.S. credit or driving history. Kristine shared a video where she shows us her new Hyundai and talks about her experience with IAS.
Video Transcription
Hi my name is Kristine and I am a new RN here in U.S. I just got my car two weeks ago. This is a Hyundai Kona SEL 2021. There you go. This car has a lot of smart features. It also a smart key push button here. So I think this is a good car for starter like me. And I got this car through the help of International AutoSource. Thank you International AutoSource. They are offering very low APR, only 3.99 APR for those people who don't have a good credit score or just starting to build their credit score. They can give you 3.99 APR and this also zero down payment. And their requirements are very easy. No need to do all the paperwork. The only paper you will just send through email. They have Hyundai, they have Toyota, Mitsubishi, name it, they have all. They have even Lexus, BMW so you can choose your car with low APR. So this is a good choice for everyone. So thank you International AutoSource for helping me purchasing this car, for helping a new immigrant like me. Thank you and have a good day to all. God Bless you all.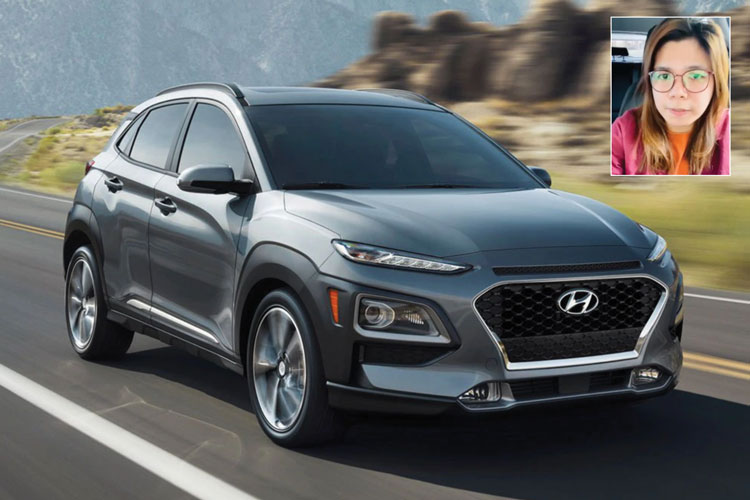 We are the vehicle experts for international healthcare professionals.
As an industry leader providing vehicle solutions to the healthcare community for over 15 years, we know how important it is for healthcare professionals to have their own transportation. In the U.S. 87.89% of people drive to work due to the lack of public transportation. We have tailored our Healthcare Advantage Program to meet the unique needs of healthcare professionals moving to the United States. Our program provides vehicle financing with no U.S. credit history backed by exclusive protections, privileged pricing and dedicated full-service support that are not available anywhere else. International Healthcare professionals can take advantage of savings, convenience, and full service support all in one place. Our dedicated healthcare product specialists work one-on-one with each customer to provide full-service support before, during and after delivery. We also assist with all documentation needed for vehicle financing, licensing and registration as our customers have more important things to worry about.