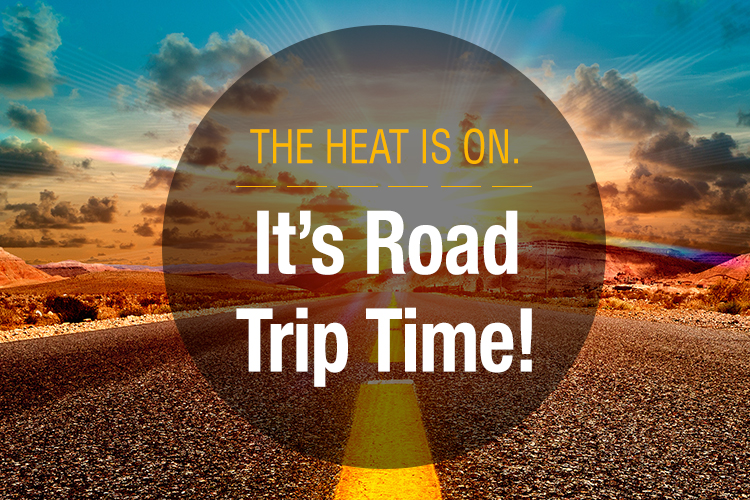 The summer months are in full swing and with that comes barbecues, amusement parks, and road trips. As an expat new to the US, it is essential to know the best practices of driving in the summer so you can stay safe.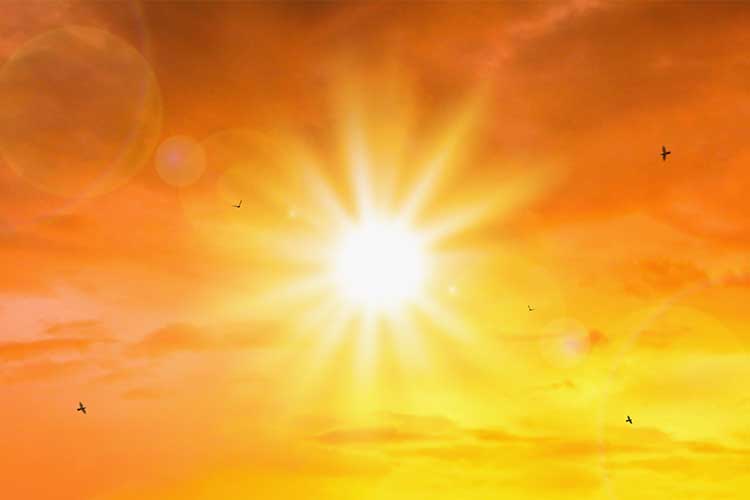 Summer Heat is Powerful
Temperatures can reach scorching levels with some areas of the country getting up to as high as 110 degrees Fahrenheit. This extreme heat can be tough on a vehicle's cooling systems. 
Open the hood and check the hoses or belts for degradation. Bulges, blisters, cracks, or cuts in the rubber can increase with the heat. If these are damaged, there could be a leak in the radiator which will cause the engine to overheat and breakdown. 
Have a mechanic test the coolant and drain or replace the old coolant as needed. Check the air conditioner's performance before a long trip to make sure it's up to par. Never leave children or pets alone in the car, even if you are running quick errands. The temperature in a car can rapidly reach deadly levels and cause heatstroke.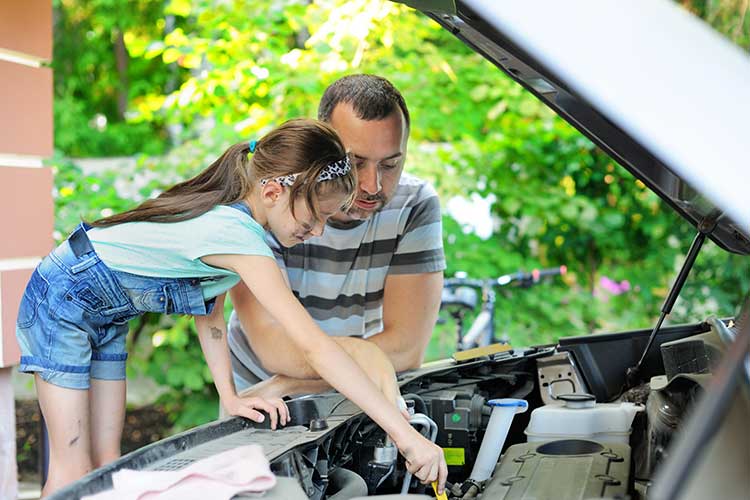 Importance of Regular Maintenance
Check tire pressure levels and any uneven wear and tear at least once a month.  
Oil should be changed and fluid levels should also be inspected before any long journey. This will ensure the brakes, automatic transmission, power steering, and windshield washer work without issue. 
Test the battery life as well as headlights, brake lights, turn signals, and emergency hazards. Bring the vehicle to a mechanic as soon as the "check engine" light turns on to get it inspected and repaired.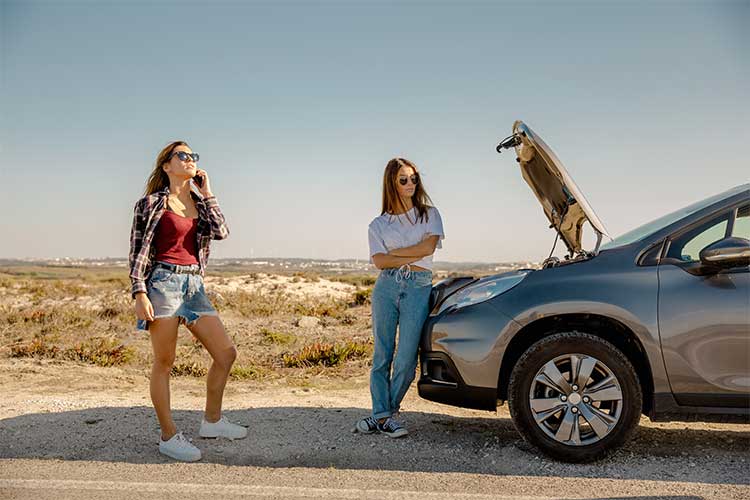 Emergency Preparedness
Anything can happen out on the road, so it's imperative to be prepared.
1. Pack a roadside emergency kit with jumper cables, flashlights, and flat tire repair tools. Include road flares so that you can let others know your situation. 
2. Be sure to have a cell phone charger as well as a first aid kit, screwdrivers, and wrenches. 
3. Before you go, pack a cooler of water and high-calorie non-perishable foods. The water will not only keep you and others hydrated but it could also be used to cool down a car radiator if needed. 
Whether this is your first US summer or your fifth, stay alert, avoid taking part in any risky behaviors and get accustomed to the driver assistance technologies available in your vehicle. 
If you need a car for the summer, International AutoSource will help every step of the way with flexible solutions to finance, lease or rent a car even if you do not have a local credit history.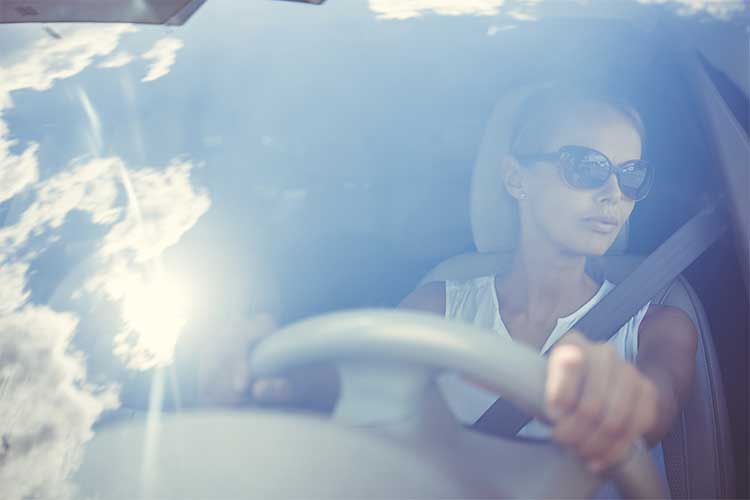 About International AutoSource
For over 25 years, International AutoSource has helped over 50,000 international and domestic assignees get a vehicle for their move to the United States.  
IAS offers flexible vehicle solutions to finance, lease or rent a vehicle in the US without a local credit history. Shop top-selling makes and models from Audi, Chrysler, Dodge, Ford, Honda, Infiniti, Jeep, Lincoln, Nissan, Ram, Toyota, and many more. 
Our factory-backed financing programs cater specifically to foreign executives, healthcare workers, business professionals, students, teachers, and the diplomatic community.