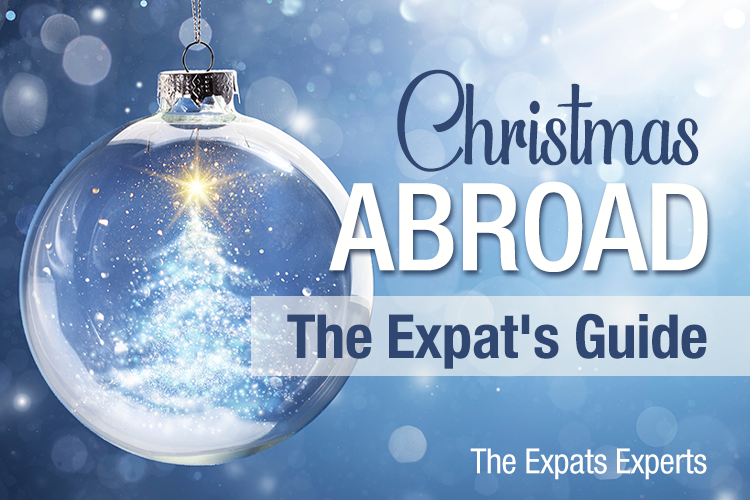 The holidays have officially kicked off and Christmas is around the corner. Being an expat is exciting and filled with new experiences, but it can also be a bit lonely if you are not spending special occasions with your friends and family.
Follow our guide to help you manage sadness, frustration, and homesickness this Christmas holiday season!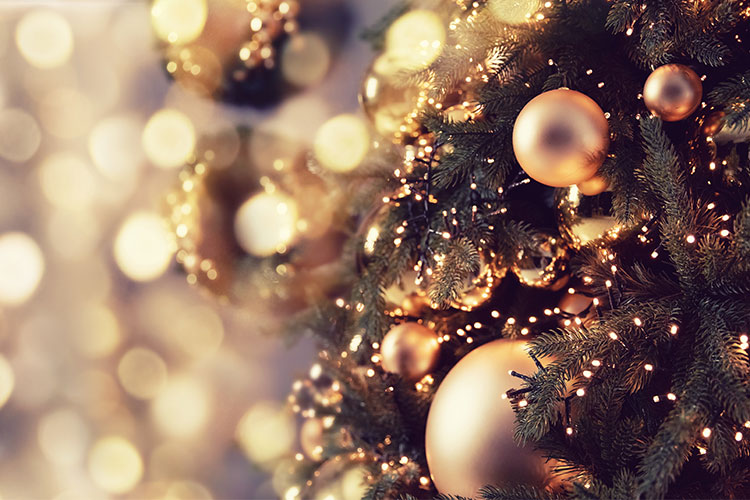 Participate in the Holiday Traditions as an Expat
It is time to let decorations shine! Make a whole day out of this experience. Gather some garland, lights, poinsettias, and mistletoe, and place them around your house or apartment.
Go to the local Christmas tree nursery to get a beautiful natural tree. Or stop by the local store to get a cheap artificial tree that is equally gorgeous. Remember the ornaments!
Play Christmas music while decorating, including music you traditionally listen to from your home country. End the fun by relaxing on the couch and putting on your favorite classic holiday movies or cartoons.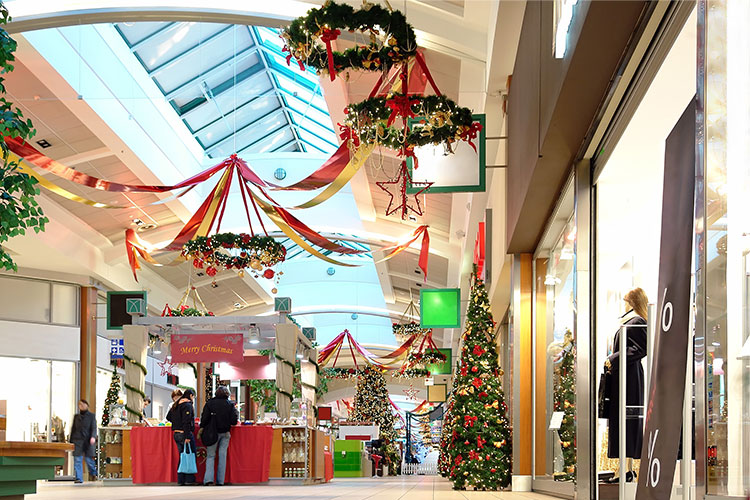 Try Retail Therapy
'Tis the season for gift giving, so treat yourself with a trip to the mall or local Christmas village. Shopping centers during this time of year are filled with Christmas cheer, from the music, decorations, and sales.
Use this as an opportunity to find presents for friends and family or purchase something you have always wanted for yourself. After all, you deserve it!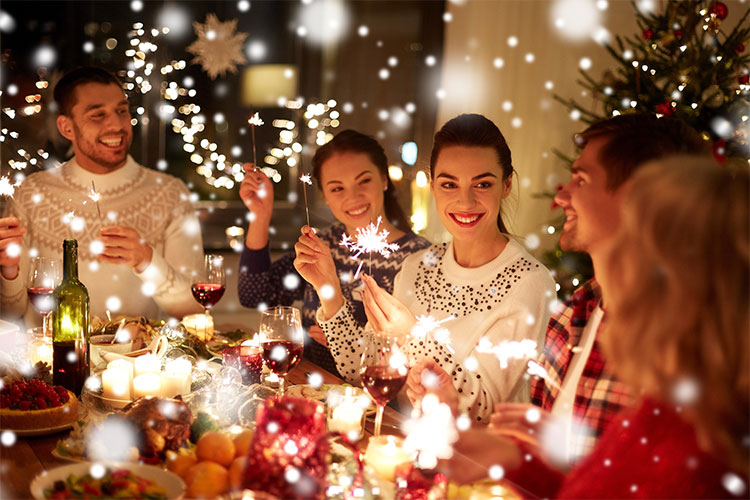 Host a Celebration
If you've joined in and put up a Christmas tree or decorated your home, it's time to host a holiday party. It can be small and intimate with just your neighbors or perhaps you'll include classmates or colleagues in the celebration.
Invite Other Local Expats for Your Christmas Festivities
Invite other local expats! Visit Meetup.com to connect with other expats in your area. Look on bulletin boards at international grocery stores, community centers or visit houses of worship. Whether there are four guests or forty, you'll soon find yourself laughing and enjoying the Christmas festivities with other like-minded international expats.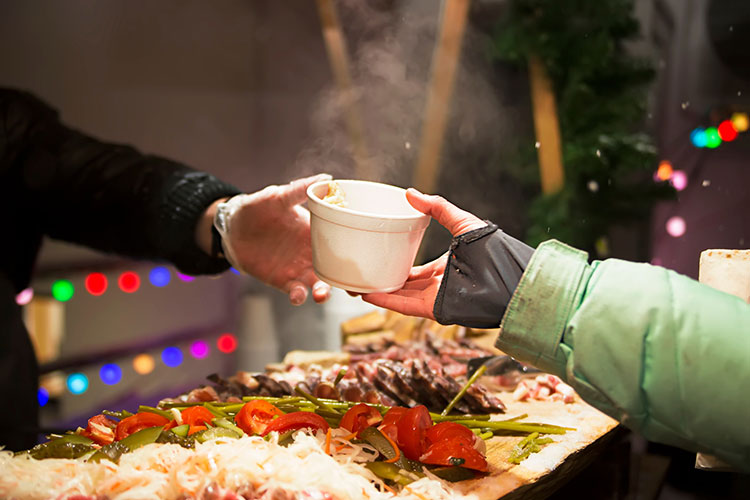 Expats Can Make a Difference
Americans can too often focus on the grand spectacle and the buying of gifts during this time of year.
It's important to remember this holiday season represents a time of peace, harmony, and togetherness.
For some, the holidays can be challenging, especially if they do not have the means to provide for their family. Consider volunteering at the local food bank to pass out Christmas meals to the homeless or participate in a toy drive for children experiencing economic hardship. Spend time with dogs and cats at the local animal shelter to boost their morale.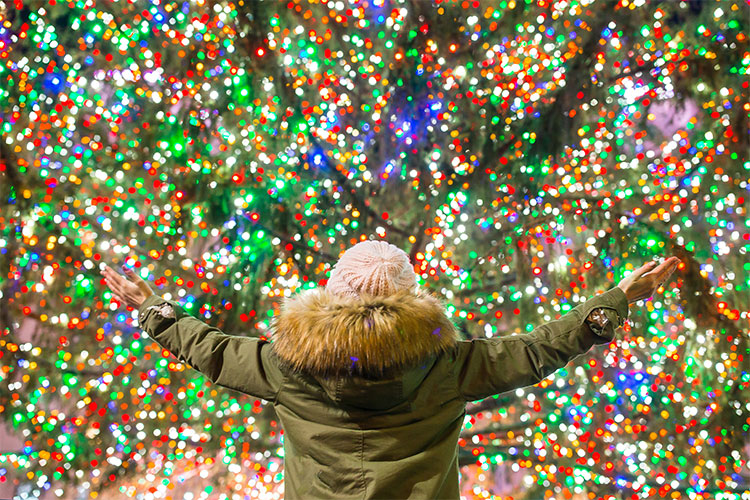 Go on an Adventure
Being an expat in a foreign country is already an adventure, but during the holidays it could be time to take a trip to try something different and distract you if you are homesick.
Take a drive, train, or plane to a new environment you have not visited before, and invite some of your new friends along for the ride. This could be the perfect opportunity to fully immerse yourself in local culture and experience new ways of celebrating the holidays.
A good place to start thinking about traveling in the US is with the ten best cities to visit during the holiday season.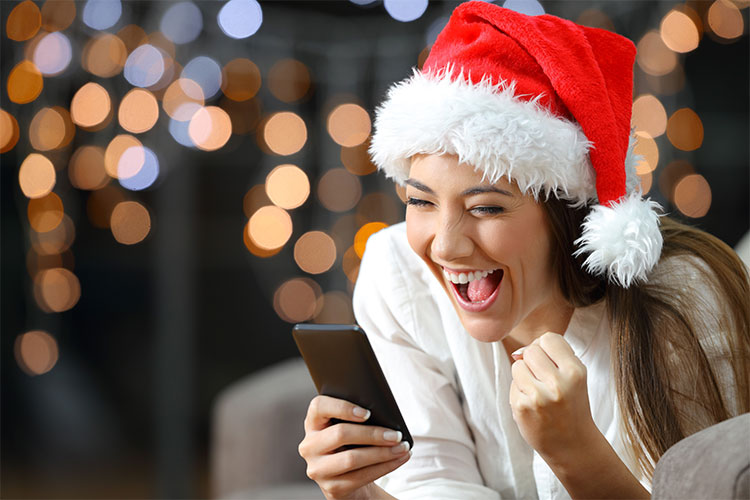 Keep in Touch
Christmas is filled with happiness and cheer, but most importantly, it is a time to spend quality moments with the whole family. Even though you're separated from the ones you love most, luckily, we all live in a virtual age keeping everyone connected no matter where they live.
Use Zoom or WhatsApp platforms to video call with family and friends back home. If the time difference is not too much, you can open gifts together on camera to make it feel like you are physically together.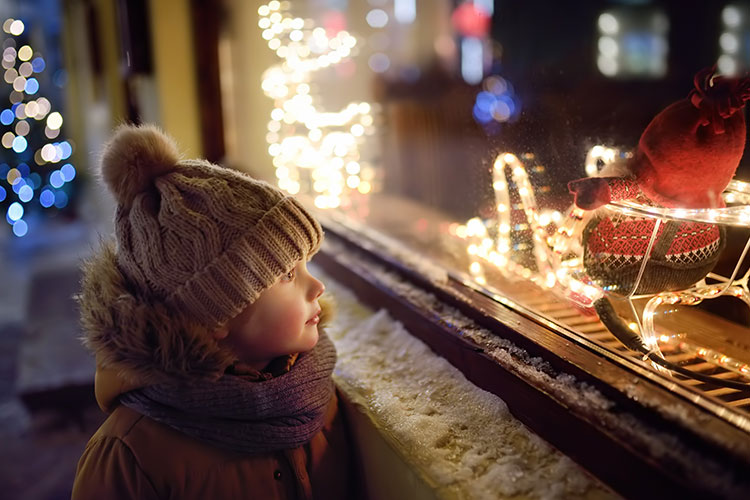 The Most Wonderful Time of the Year for Expats and Everyone
The holidays can be magical, but we know it brings complications for those living abroad. International AutoSource wishes everyone a wonderful holiday season and a very Merry Christmas. We hope you find comfort, joy, and holiday spirit with lots of love during this year's celebrations.
About International AutoSource
For over 25 years, International AutoSource has helped over 50,000 international assignees get a vehicle for their move to the United States.  
IAS offers flexible vehicle solutions to finance, lease or rent a vehicle in the US without a local credit history. Shop top-selling makes and models from Audi, Chrysler, Dodge, Ford, Jeep, Lincoln, Nissan, Ram, and many more. 
Our factory-backed financing programs cater specifically to foreign executives, healthcare workers, business professionals, students, teachers, and the diplomatic community.