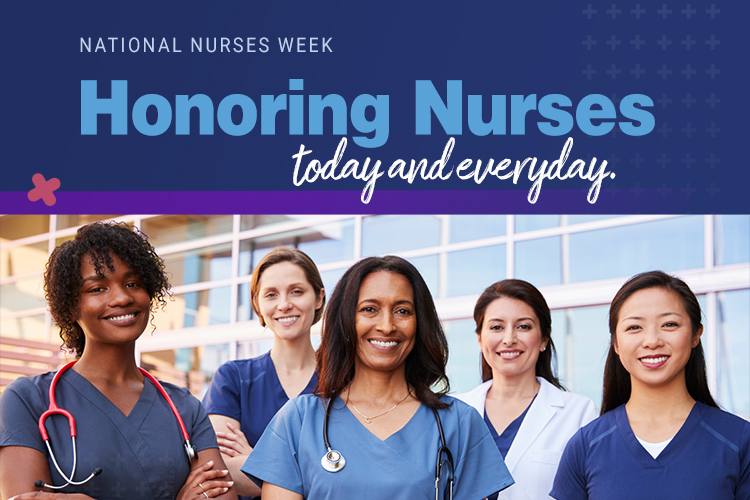 For over 15 years, International AutoSource has aligned itself with the international healthcare community to help make their relocation and transition to the US a little easier.
This is why on the 6th of May every year, we proudly celebrate National Nurses Day and recognize the valuable contributions of nurses in their fields.
This day is a chance to honor the dedication and commitment of nurses who work tirelessly to provide care to patients. It also marks the beginning of National Nurses Week, which concludes on May 12th, the birthday of Florence Nightingale, the founder of modern nursing.
Join us in celebrating nurses all over the United States during this special week!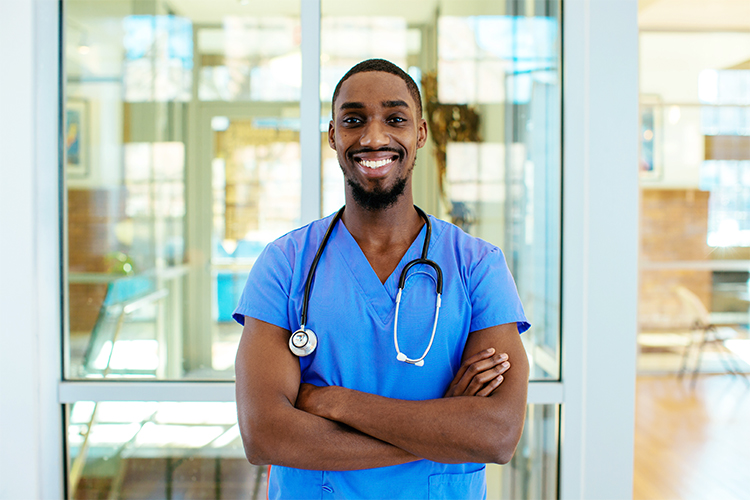 The Importance of Nurses Day
National Nurses Day kicks off the special week by recognizing the critical role nurses play in promoting health, preventing illness and improving the overall well-being of communities all over the United States.
Nurses are often the first point of contact for patients and are responsible for everything from monitoring vitals to administering medication. They work tirelessly to serve their patients with dedication and commitment.
Fun fact: A 2006 U.S. study reported that on average, staff nurses walk 4 to 5 miles in a 12-hour shift.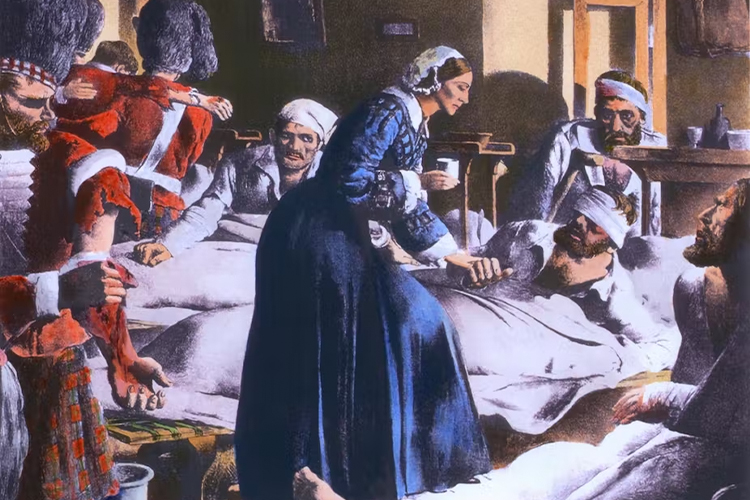 Photo Credit: Florence Nightingale, The Conversation
The Origins of Modern-Day Nursing
Florence Nightingale is widely known as the founder of modern nursing. She was a British nurse who rose to fame for her work during the Crimean War, where her hygienic practices significantly reduced the death rates amongst wounded soldiers.
As a result of her efforts, the nursing field was forever changed for the better. Today, nursing has become a highly specialized field with diverse roles and responsibilities.
Fun fact: The symbol for nursing is a lamp. Florence Nightingale was famous for carrying a lamp with her at night as she made her way between the tents of wounded and ill soldiers during the Crimean War and was often referred to as "the lady with the lamp".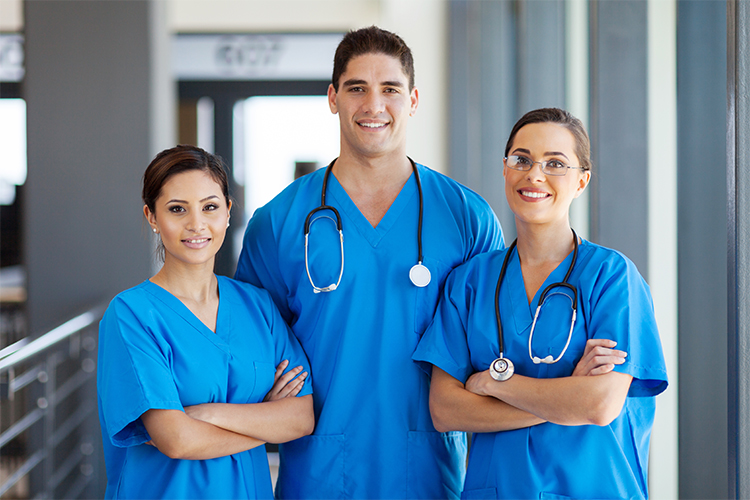 Showing Appreciation
National Nurses Week is a chance to show gratitude and appreciation to nurses for their critical work in healthcare.
Nurses are an essential component of the healthcare system, and their tireless work often goes unnoticed. Make sure you remember to thank a nurse this week!
Fun fact: According to the U.S. Bureau of Labor Statistics, the federal government projects that more than 203,000 new registered nurse positions will be created each year from 2021-2031.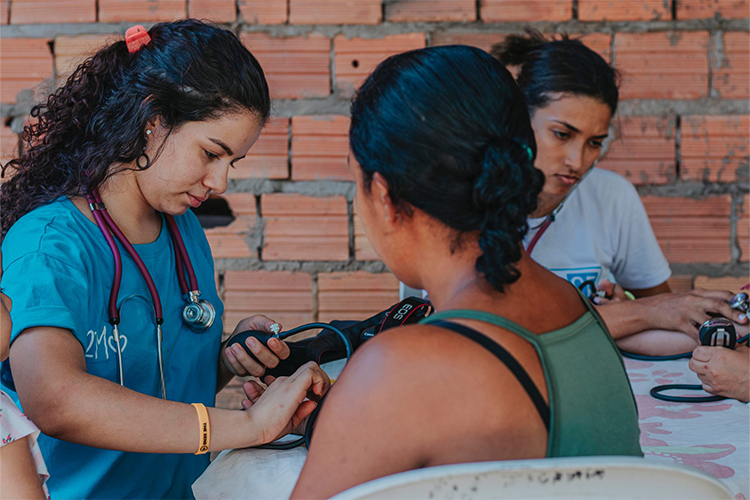 Immigrant Nurses
We would like to include a special thank you to the nurses that come from abroad to help the United States fill the gaps in our nursing workforce.
These nurses play a vital role in our healthcare system, and we applaud them for their skilled and compassionate work. Despite the challenges and sacrifices they face when moving to a new country, they continue to serve with dedication and commitment, often taking on demanding roles and working long hours.
On behalf of the communities they serve, we thank these nurses for their invaluable contributions to our healthcare field.
Fun fact: According to the Journal of the American Medical Association, in 2021 approximately 25% of Filipino working adults were frontline healthcare workers.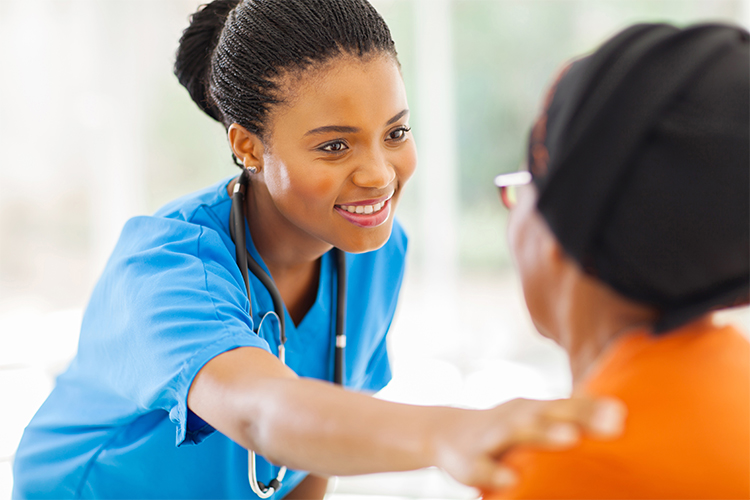 How to Honor our Nurses
It's essential to show gratitude for the hard work and sacrifices made by nurses in delivering quality healthcare.
Their selflessness and dedication to their profession deserves recognition and appreciation every day but here is how you can show your appreciation on National Nurses Week.
Send a note of gratitude. Sometimes reaching out with a thank you is all that anyone wants.
Provide a caffeine pick-me-up. Nurses are often working long hours and a Starbucks gift card or a Yeti mug for their coffee may be the perfect way to show your gratitude.
Snack-Attack. Make sure the nurses in your life are well fed! A gift basket of their favorite treats is always appreciated.
Flowers to the Nursing Unit. Nurses deserve a pretty workspace as well! Remember to check the facility restrictions before sending over a few bouquets.
Fun fact: According to the American Association of Colleges of Nursing there are more than three times as many RNs in the United States as there are physicians.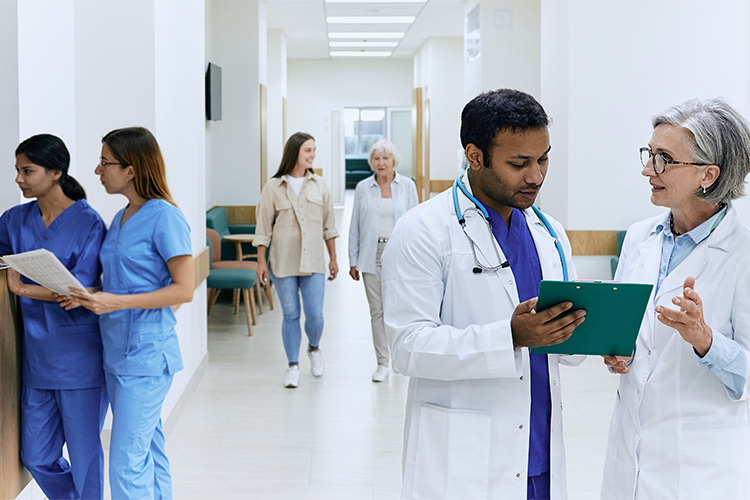 We Applaud You
IAS is proud to work with international nurses relocating to the United States, every day. We make getting a car in the US easy and stress-free for nurses, doctors, and other healthcare workers.
Our team of vehicle experts help with the entire process, from choosing a car, financing, getting insurance, licensing and registration to picking their new automobile.
Once again, we'd like to say Happy Nurses Week and thank you for your service.
About International AutoSource
International AutoSource (IAS) has specialized in serving the needs of the international healthcare community. Through the IAS Healthcare Advantage Program foreign nurses, doctors, physical therapists, medical technicians, and other healthcare professionals moving to the United State can finance a car for their relocation to the US with benefits tailored to fit their needs.
International Healthcare professionals can take advantage of savings, convenience, and full-service support all in one place. Our dedicated healthcare product specialists work one-on-one with each customer to provide full-service support before, during, and after delivery. We also assist with all documentation needed for vehicle financing, licensing, and registration as our customers have more important things to worry about.