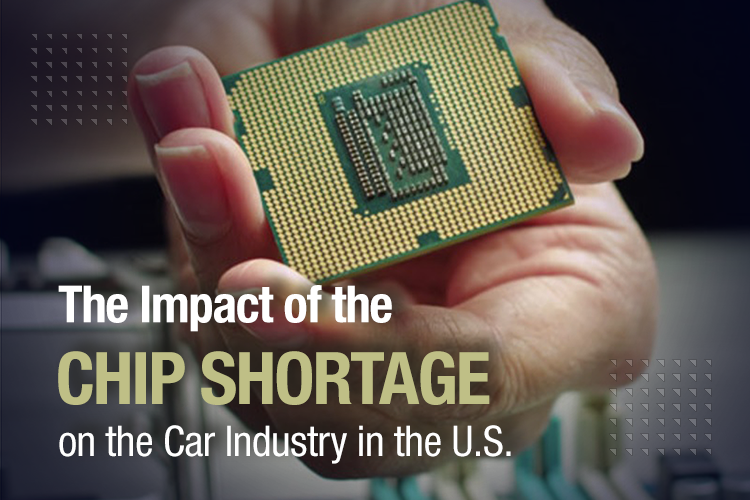 The COVID-19 pandemic has had a massive impact on the automotive industry due to a global shortage of semiconductor chips. Semiconductor chips are an essential vehicle component, and this worldwide shortage has resulted in a limited supply of vehicles. With an increased demand for products that utilize microchips, customers can expect to see prices for vehicles and other consumer products continue to increase in the United States.
You may be wondering what is a semiconductor chip?
Semiconductor chips are the brains behind thousands of everyday consumer products including computers, gaming systems, smartphones, appliances, and vehicles. We rely on these products to connect, transport, and entertain us. While many industries are suffering from this shortage, the auto industry has been one of the worst-hit as chips are used for multiple vehicle components such as touchscreens, engines, and driver assistance systems. To put it in perspective, one vehicle can have up to 100 semiconductor chips!
What caused the semiconductor chip shortage?
The roots of the shortage lie in the early weeks of the pandemic when automobile manufacturers abruptly shut down amid widespread stay-at-home orders due to COVID-19. Vehicle sales rapidly declined, and automakers and suppliers drastically cut down on their semiconductor chip orders to avoid a surplus. At the same time, with more people staying home and working from home there was a huge increase in demand for other consumer products such as computers, gaming consoles, and mobile phones converting to 5G.
When vehicle demand finally picked back up later in the year it was too late. Semiconductor manufacturers had shifted to fulfilling orders for the consumer electronics industry which left the automotive industry waiting for their orders to be fulfilled.
Manufacturers were then forced to reduce their vehicle production due to the fact that they do not have enough chips. This shortage of vehicles has resulted in a rise in automobile prices across the United States.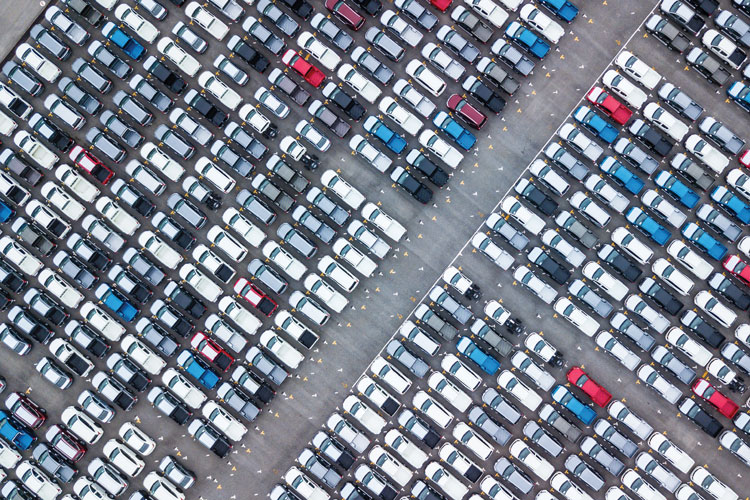 How to protect yourself when shopping for a vehicle?
This global shortage of semiconductor chips is not expected to end anytime soon. As vehicle supply is limited, it is now more important than ever for expats relocating to the US this year to plan ahead and secure a vehicle for their move.
We know how important it will be for expats to be mobile upon arrival in the United States. IAS is here to help expats, with tailored solutions to safeguard your vehicle purchase without a US credit or driving history required. Through IAS, you can reserve your vehicle now and we'll lock in your rate and protect your pricing. The team at IAS will help you from start to finish and get you ready to drive when you arrive.
Related: See what Healthcare Professionals have to say about their experience with IAS
International AutoSource – The vehicle experts for internationals.
At IAS it is our priority to make sure every customer is completely happy! We've helped thousands of expats to get a vehicle for their move to the United States and other countries around the world. We strive to make getting the vehicle you need for your work assignment or academic program easy, so you can focus on your job or studies and get settled into your new home. Our factory-backed financing programs for foreign executives, healthcare workers, business professionals, students and, teachers feature low rates and are designed to get you approved quickly and easily.