Preparing for your move:
What you need to know about public transportation in the US
Public transportation is not used the same way in the US as it is in other countries. The transportation systems vary by state across the US with over 45% of the population not having access to public transportation. This is especially true in rural areas and for places that do have access to public transportation it may not be convenient. Due to the lack of public transportation 87.89% of people in the US commute to work by driving and the average household owns 2 cars, trucks or SUVs.
As a healthcare professional it will be very important that you have a reliable form of transportation to get to and from work. Due to its lack of availability and limitations relying on public transportation is not going to be a viable option. Owning a vehicle will provide you with the most flexibility to not only get to work but be able to do everyday activities as you settle into your new home. Unfortunately, most people are not aware of the limitations of public transportation in the US until after they arrive. IAS is here to make sure you are prepared and make your relocation as easy as possible. We can help you get the vehicle you need so that you are ready to drive when you arrive.
Top 3 Facts You Need To Know About Transportation In The US
Limited public transportation makes a vehicle a necessity in most areas.
87.89% of people drive to work due to lack of public transportation. *
The average household owns 2 cars, trucks or SUVs. **
About International AutoSource
As an industry leader providing vehicle solutions to the healthcare community for over 15 years, we know how important it is for healthcare professionals to have their own transportation and we have tailored our programs to meet their unique needs. The IAS Healthcare Advantage Program provides vehicle financing with no US credit history backed by exclusive protections, privileged pricing and dedicated full-service support that are not available anywhere else. IAS is about making an international healthcare professionals journey to the US one step easier by getting them ready to drive when they arrive so they can focus on their job assignment. Check out these helpful resources for international healthcare professionals.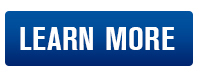 Sources: *National Household Travel Survey, US Department of Transportation, Bureau of Transportation Statistics, **ABC News.