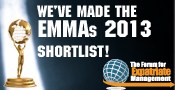 Woodbury, NY (PRWEB) July 19, 2013
International AutoSource has been nominated for an EMMA (Expatriate Management and Mobility Award) by the Forum for Expatriate Management for their Expat car purchase, leasing, financing and rental car programs.
The Forum for Expatriate Management (FEM) is the largest expat mobility network in the world. International AutoSource has been nominated for the second year in a row in the Employee Benefits and Services Provider of the Year category. The results for the 2013 Pacific-Asia EMMA awards will be announced at the EMMA Awards Gala Dinner in Singapore on September 11, 2013.
For decades International AutoSource has been the industry leader in assisting Expats with no U.S. or Canadian credit history lease or finance vehicles in the United States and Canada. Through this unique program Expats can choose from any make and model, both new and used. In addition, Expats access International AutoSource's awarding winning concierge service and exclusive guarantees not found anywhere else.
International AutoSource can also help expatriates and domestic assignees with short term transportation needs through the ReadyDrive program. ReadyDrive is a long term rental car program designed to save up to 50% versus the best corporate rates. ReadyDrive offers flat rate rentals at the same base rate anywhere in the United States, Canada and the UK. Use ReadyDrive to save money and manage rental expenses accurately. Insurance is always included along with the added benefit of spouse and employee sharing.
For more information contact International AutoSource, a full service personal transportation solution for Foreign Expats moving to the United States, Canada and the UK. Visit http://www.intlauto.com or email them at intlauto(at)intlauto(dot)com.