If you are applying for your U.S. driver's license, it's important that you learn the Rules of the Road (Sign)! To pass your driver's test (and to be a safer driver) you will need to learn the regulatory traffic and road signs used in the United States. In this weekly series, we will be covering important road signs and what they mean.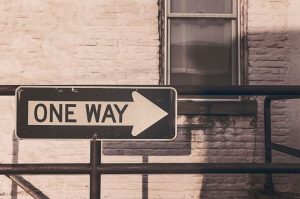 In part two of Rules of the Road (Sign), you will learn about important road signs, including Do Not Enter and Right Lane Ends. These important road signs give drivers instructions on where to go, and more importantly, where not to drive!

DO NOT ENTER 
Do Not Enter signs are used to direct drivers and keep them safe. They can be found at the end of one way streets, highway ramps, and parking lots. Simply put, a Do Not Enter signs warns drivers that they are not allowed to enter.
These signs can vary in appearance and messaging.  Variations in messaging on the Do Not Enter sign include "Wrong Way" and "No Vehicles Beyond This Point".


HOSPITAL SIGN 
Blue road signs are classified as general services signs. Hospital signs alert drivers that a hospital is near and directs them using arrows. The Hospital Sign shown above has an arrow pointing to the right, indicating that the hospital is up ahead on the right.  

KEEP RIGHT OF DIVIDER
A Keep Right of Divider sign warns drivers that they will be approaching a traffic island or highway divider up ahead. When drivers see a Keep Right of Divider sign they know to be prepared to keep to the right side of the road.  
Right Lane Ends  
A Right Lane Ends sign can be found on multi-lane highways and roadways. These signs warn drivers that the right lane of the road will be ending and that drivers will need to stay to the left. 
Source: dmv.ny.gov
MOVING TO THE UNITED STATES AND LOOKING FOR A CAR? DOWNLOAD OUR GUIDE TO BUYING A CAR WITHOUT A LOCAL U.S. CREDIT HISTORY!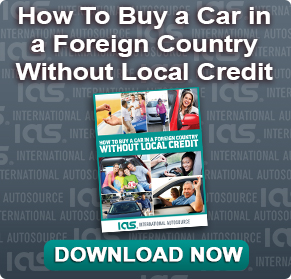 International AutoSource (IAS) is a car buying program made for Expats, offering leasing, financing, and car rentals without a local credit history. The programs at IAS are designed for your peace of mind, making your new vehicle purchase safe, convenient and enjoyable! Exclusive guarantees for your assurance include lowest price guarantee (Preferred program only), satisfaction guarantee, and delivery date guarantee.