If you are applying for your U.S. driver's license, it's important that you learn the Rules of the Road (Sign)! To pass your driver's test (and to be a safer driver) you will need to learn the regulatory traffic and road signs used in the United States. In this weekly series, we will be covering important road signs and what they mean.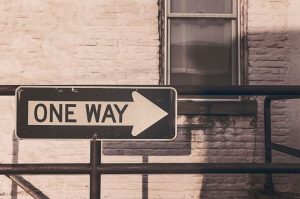 In part three of Rules of the Road (Sign), you will learn about warning signs. Warning signs are yellow with black lettering and they indicate that you are approaching a hazardous location or an area where a special rule applies. In part one and two we covered the signs Right Lane Ends, Merging Traffic, and Railroad Crossing. These are all examples of warning signs.   

SCHOOL CROSSING  
A School Crossing sign warns drivers that they are approaching a school zone and a pedestrian cross walk. When you see a School Crossing sign you should be cautious and prepared to stop. 
Remember, traffic offenses such as speeding may have increased fines and penalties when they occur in a school zone.


TRAFFIC SIGNAL AHEAD
Traffic Signal Ahead signs are often used on roads with high speeds. They warn drivers that they will be approaching an intersection and should be prepared to stop.   


HILL
This sign warns drivers that they will be approaching a hill ahead. There are a number of reasons to be warned about a hill. Drivers many want to decrease their speed, especially in poor weather conditions. An upcoming hill may also make it difficult to see the traffic ahead, making it impossible for the driver to know if cars are stopped ahead. 

SLIPPERY WHEN WET  
A Slippery When Wet sign warns drivers that the road becomes slippery in poor weather conditions. This can make for very dangerous driving conditions. Drivers are encouraged to reduce their speed in these areas on wet weather days.  
Source: dmv.ny.gov
MOVING TO THE UNITED STATES AND LOOKING FOR A CAR? DOWNLOAD OUR GUIDE TO BUYING A CAR WITHOUT A LOCAL U.S. CREDIT HISTORY!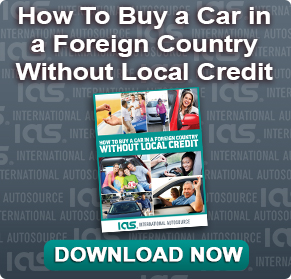 International AutoSource (IAS) is a car buying program made for Expats, offering leasing, financing, and car rentals without a local credit history. The programs at IAS are designed for your peace of mind, making your new vehicle purchase safe, convenient and enjoyable! Exclusive guarantees for your assurance include lowest price guarantee (Preferred program only), satisfaction guarantee, and delivery date guarantee.