By:Gabriella Dill
A tip is defined as, "A sum of money given to someone as a reward for their services. Synonym: gratuity." Tipping is different everywhere you go, but there are expectations that should be followed in the United States of America. Depending on what service you are receiving and the quality of that service, the tip may vary. Here are some guidelines for tips in the U.S. Some people believe a tip is an extra amount that you provide because of quality service while others believe it is an expected requirement. While it is never required, it is appreciated!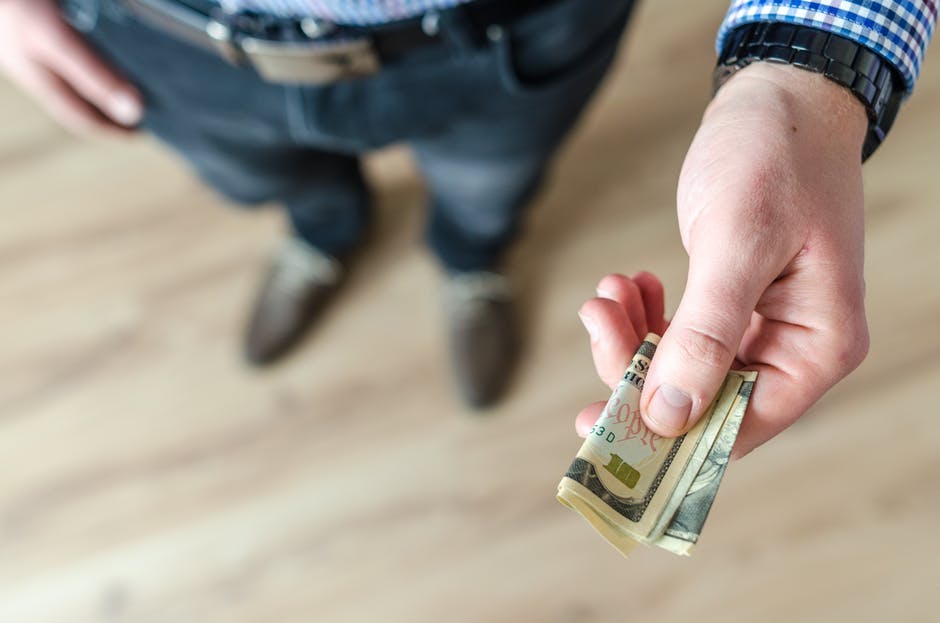 Hotel housekeeping:
The average tip is about $3-5/day depending on what you have done in your hotel room. If you place the "Do Not Disturb" sign on your door for the entire trip a tip is not necessary; however, if you have the housekeeper come in to replace towels, make the bed, take out the trash, then it's a nice gesture to leave them a tip. Be sure to leave a note indicating this money if for them to take.
Restaurants:
You should always tip between 15-20% or more if you have truly excellent service. It is important to show the person providing the service that you were satisfied, and reward them for doing such a great job. Some restaurants pay their waiters and waitresses as low as $2/hour which means they mostly rely on tips as their source of income. If you don't tip them, they essentially just worked for their hourly pay. Depending on how long you sit at a table should also be reflected in your tip because the longer you sit there, the fewer people that server will be serving. In the end, you are their only income for the hours that you sat at their table. If you pay with a gift card you should tip on the total before the gift card was applied!
When you go to restaurants with a larger group (5+ people) an automatic gratuity may already be added to the bill. When the gratuity is already added, there will be a statement printed on your receipt indicating this. If that's the case, you don't have to add an additional tip but you definitely can if you choose to. It's also not necessary to include a tip if the service was genuinely poor. It's important to try and notice the difference between a bad server and a server having a bad day.
Bars:
There are two different situations you may be in when you go to a bar. First, you may just be grabbing a beer or a cocktail and moving on to hang out with your friends. If that's your plan then it's standard to tip $1-2/drink. On the other hand, you may go to a bar to sit down, grab a drink, maybe some food, and you start talking to the bartender then they deserve the same tip you would leave for a restaurant server. Bartenders may also act as therapists. Bars are where some people go to talk, get advice, or just have fun meeting new people! The bartenders are the ones who provide not only the drinks but the companionship. They may not want to listen to your problems, but they do it anyway. This is when they should be getting a 15-20% tip.
Cafe/Coffee Shop Tip Jars:
You may think that tip jars are just spare change for the employees, but even if you toss your change in there, it all adds up. Adding $1-2 especially if you've just placed the most complicated drink order known to man will also be appreciated. While you may add your change or a few dollar bills, this can add up to a few dollars extra per hour that the employees receive at the end of the day!
Bellman/Porter:
Usually, the bellman/porter is an optional service at hotels that help you bring your luggage to/from your hotel room. They can be tipped about $2-$5/bag. If you have a lot of luggage or extremely heavy bags, then it would be better to tip a little more. They just made your trip a little easier by not having to focus on all your bags.
Taxi drivers:
Some services include a tip in their price so check before tipping otherwise it averages 15-20%. Taxi drivers should be tipped especially if they go above and beyond to help you out. Sometimes they lend you phone chargers, will play music you want, or even offer advice! Those are the driver's who deserve a tip; however, you can definitely choose not to tip if they were rude, if you felt like their driving was not safe, or they didn't provide any additional value to your trip.
Valet Parking Attendant:
Valet parking attendants have control of your car while you are at a restaurant or event so you must give them some of your trust. $2-5 is an average tip for their service. The higher tip would be appreciated if your car is manual since not everyone knows how to drive stick shift, or if it's winter and the car is returned to you warmed up, anything they do that adds that extra nicety that wasn't required in their job. They also just made sure your car came back in the same condition you gave it to them in, no scratches should get them a tip. It's customary to give the attendant a tip when you receive your car back, and you're leaving.
Salon/Spa (Massages, Nails, Hair):
Spa employees provide a service that is a luxury for you, and hopefully, you leave feeling more relaxed and confident than when you stepped into their establishment. Usually $5 is sufficient for a manicure or pedicure and $10 if you get both. Massages are physically demanding and hard work for the masseuse so tips should be around $15-$20. Hair stylists/colorists can change your entire look! For an outstanding job, they should be tipped 20% or $15-20, but no tip is required if they completely butcher your hair and you leave unhappy with the end result. Most of the time don't you feel incredible and confident when you leave the salon with your hair looking amazing?! That's why you should tip; it shows your appreciation for the work they just did for you.
Concierge:
If concierge simply gave you directions somewhere or recommended an activity or restaurant to try out they do not need to be tipped. If they booked you reservations for the restaurant you planned to have dinner or got you tickets to an event, then you should tip them anywhere between $10-20 depending on what they helped you with.
Food Delivery:
Isn't it nice when you're feeling tired or lazy to order food and have it brought right to your door?! No cooking, which means no cleaning, is such a luxury after a long day and you're just hungry and want something to eat. Yes, delivery people simply drive the food from one location to another and bring it to your door but they just saved you a lot of time and effort for the night. Usually, 10-15% or $5 is sufficient for this service but if 10% is less than $5 don't choose the cheaper option. Remember that the fee you paid for delivery is not their tip (if you even paid a delivery fee at all)!
These are guidelines to know what each person in these industries expect when they provide you with their specific service in the United States. You can be generous and tip more than suggested but these are good to use as your minimum (unless the service was terrible then you can always tip less). When in doubt, tip more if you can afford it! Ultimately it's your money, and you can decide how much you want to tip.
Source: google.com