Moving to the U.S. as an expat is an exciting time. There are many things to consider when planning for relocation and getting a car is one of the biggest purchase decisions an expat will make. IAS is here to help simplify the process and get expats ready to drive when they arrive. For over 25 years IAS has helped thousands of foreign executives, nurses and healthcare professionals, students and teachers to finance, lease, or rent a vehicle for their move without a local credit or driving history. Each week we feature stories, videos and photos of happy customers and their vehicle experience with International AutoSource. At IAS, customer satisfaction is our number one priority and we stand ready to help our customers through the entire process.
Why do British Expats choose IAS? We'll let them tell you themselves!
Karl S. recently relocated from the UK to the United States with his wife and two children and shared his experience getting two Volkswagen vehicles through International AutoSource for their move to Florida.
"This is our first experience as car leasers and our first international assignment as a family, so the whole process has been a crazy experience. You and Joe have been an incredible help throughout the sourcing and collection process, and your support with the licensing was invaluable. Thank you for everything."
Through IAS, Karl was able to lease two 2020 Volkswagen Tiguan S vehicles for his family's move to Florida. When relocating to the United States most families will need more than one vehicle. The average household in the U.S. owns 2 cars, trucks or sport utility vehicles.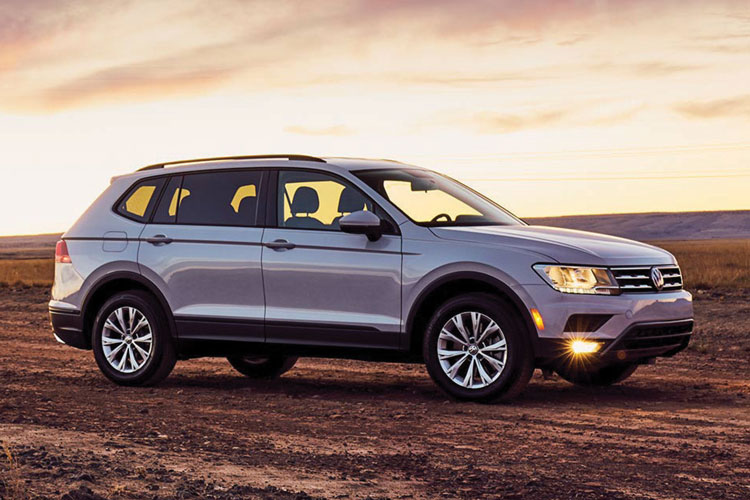 Congratulations Karl we hope you and your family enjoy your two new Volkswagen SUVs.
We are the vehicle experts for internationals.
Our core mission at IAS is to make getting the vehicle you need for your work assignment or academic program easy, so you can focus on your job or studies and get settled into your new home. Our factory-backed financing programs for foreign executives, corporate transfers, healthcare professionals, business professionals, students and teachers feature low rates and are designed to get you approved quickly and easily.
Nothing speaks louder than our customer referral program, where hundreds of clients refer their expatriate friends and co-workers to IAS. We're proud to help these internationals with one of their biggest purchases during relocation, and knowing they trust us with their family and friends is our best compliment.
If we've already helped you get a vehicle, please share your experience with us. If you haven't worked with us, please let us know if we can provide any assistance. Share your experience or contact us.