It's National Nurses week which is celebrated every year from May 6th – May 12th and recognizes all nurses within the profession. Throughout the week there are specific celebrations which include National Nurses Day on May 6 which kicks off the week-long celebration and International Nurses Day on May 12th which marks the end of the week and is the anniversary of Florence Nightingale's birth.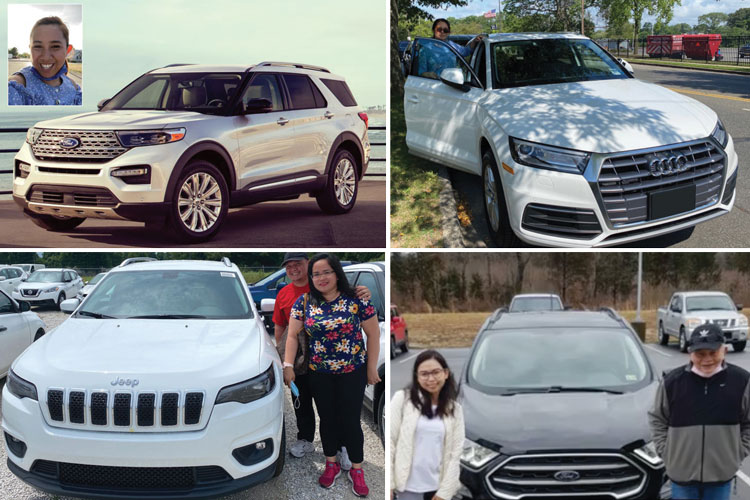 At IAS, we would like to celebrate the important contributions of nurses around the world. While the past year has been like no other battling the COVID-19 pandemic, we want to share our gratitude and support for the work these nurses have done on the front lines in crisis and every day. Now more than ever the hard-working healthcare community deserves our appreciation, support and respect. One week is way too short to recognize the incredible contributions of nurses so IAS will be celebrating them throughout May.
Showing Appreciation For Our Nurses
IAS is proud to have helped over 10,000 international nurses get a vehicle for their relocation to the United States. We would like to recognize some of the nurses and healthcare professionals that we've helped to get a vehicle for their move to the without a U.S. credit or driving history over the past year. Having your own vehicle is essential for healthcare professionals to be able to get to and from work at any time. At IAS, we would like to say thank you for all that you have done especially over the past year and share some of the feedback that we've received from our amazing customers regarding their experience.
Christine L. International Nurse from the Philippines – Financed a Toyota RAV 4
Video Transcription
"Hi my name is Christine. I am a nurse from the Philippines and I got to know IAS through Worldwide Healthstaff Solutions and I want to thank IAS especially to Matthew for helping me get my car. Stress-free headache free and so I just want to show you the car that I got. It's a Toyota RAV4 XLE 2020."
Jan R. an International Nurse from the Philippines – Volkswagen Atlas
Jan shared a video montage of his 2021 Volkswagen Atlas that he financed through IAS
Maryanne P. International Nurse from the Philippines – Financed a Toyota Corolla
"We would like to highly commend Matthew Lepkowsky, for his superb assistance and service to us from the start until we received our New vehicle. I am a Nurse from Worldwide Healthstaff and I badly needed a vehicle for work. He assisted us and answered all our queries and clarifications in a very detailed and timely manner. He is very dedicated to his work, even weekends and late office hours, he answers our questions. He has expertise and proficient knowledge of his job, providing accurate and comprehensive information. We want to thank him and your company for the excellent customer service. We will recommend your company to our friends and colleagues. Thank you very much"
Elizabeth I. an International Nurse from Nigeria
Video Transcription
"Good Afternoon my name is Elizabeth and I'm an International Nurse from Nigeria already we came through O'Grady Peyton International. I want to tell my peers how good I felt having International AutoSource help me out with my mobility issues after my arrival to the United States with my family. With International AutoSource you get a rental vehicle which is fully paid for until the vehicle of your choice comes. Thank you to mister Matthew and his team. I appreciate your help, I appreciate your professionality it was top notch and I recommend International AutoSource to any international nurse coming in from Nigeria for any mobility issues, you need. Wow this is a RAV 4 2020 model. Kristy tell them how you feel about having a new brand car. I'll happy because they sent us this good car and I am very happy, Oh good Thank you, thank you so much Kristy. And I also say thank you so much to International AutoSource it was great having their assistance from the first day until the delivery date I am so happy they assisted my family to give us the right mobility. We were able to travel from to place withing out being stranded or without having to spending too much money on public transport. We say thank you to International AutoSource, thank you so much!" Bye International AutoSource Thank You.
Jiyoung K. an International Nurse from Korea – Financed an Audi Q5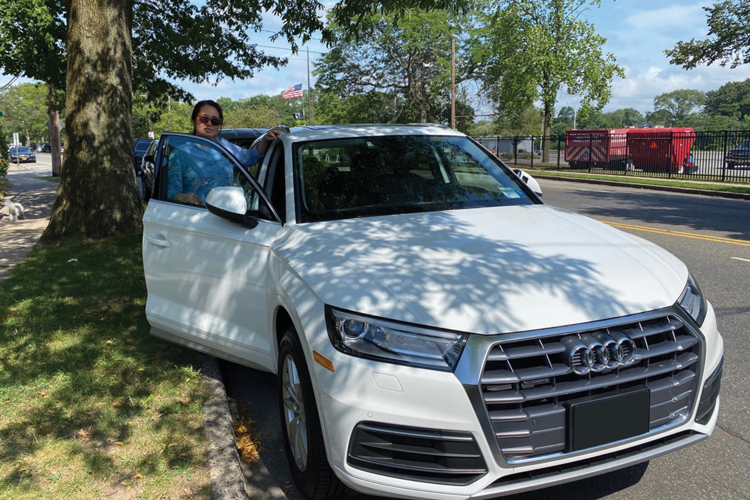 "Very competitive price and more importantly, great interest although we don't have U.S. credit history. I highly recommend them! I really appreciate the IAS team for everything." –2020 Audi Q5