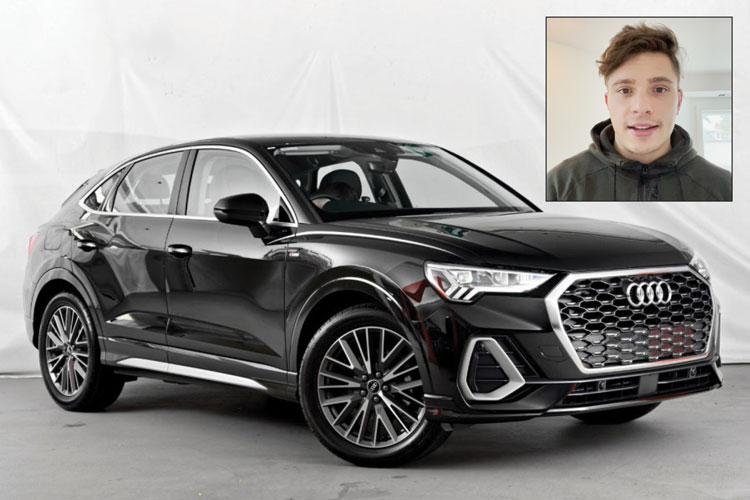 There are many things that an expat needs to think about and take care of when relocating. Getting a vehicle is one of the biggest purchases an expat will make and International AutoSource is here to help make it easy so you can focus on your job assignment and coordinating other aspects of your move.
Why do expats choose International AutoSource? We'll let them tell you themselves!
Meet Lawrence H. a Hongkonger who recently moved to the United States. By taking advantage of the IAS programs, he was able to lease a 2022 Audi Q3 for his move to Oregon. Lawrence shared a short video about his experience with IAS and getting his new Audi. Check it out!
Video Transcription
So, I've recently relocated from Hong Kong to the US and must admit I underestimated quite how challenging and stressful it would be to get set up here in the US. Particularly during a global pandemic. From getting a social security number to a credit card. One thing that was straight forward however was leasing a car and in all honesty that was really down to International AutoSource. I had the pleasure of working with Joseph he took care of me and what I really appreciated was his honesty and transparency throughout the process.
I did my due diligence and I explored options with a number of other companies, and I found with all of them, it was very vague and ambiguous explanations with additional costs cropping up throughout. With Joseph and International AutoSource it was the polar opposite.
He explained everything to me in layman terms. He didn't try to confuse me; he didn't try to push me into a vehicle I didn't need at a higher cost, and he really lead proactive communication throughout. It made the process seamless and easy and I really can't recommend these guys enough. Thank you very much!
We are the vehicle experts for internationals.
Our factory-backed financing programs for foreign executives, healthcare workers, diplomats, business professionals, students and teachers feature low rates and are designed to get you approved quickly and easily.
Nothing speaks louder than our customer referral program, where hundreds of clients refer their expatriate friends and co-workers to IAS. We're proud to help expats around the world with one of their biggest purchases during relocation, and knowing they trust us with their family and friends is our best compliment.
If we've already helped you get a vehicle, please share your experience with us. If you haven't worked with us, please let us know if we can provide any assistance. Share your experience or contact us.