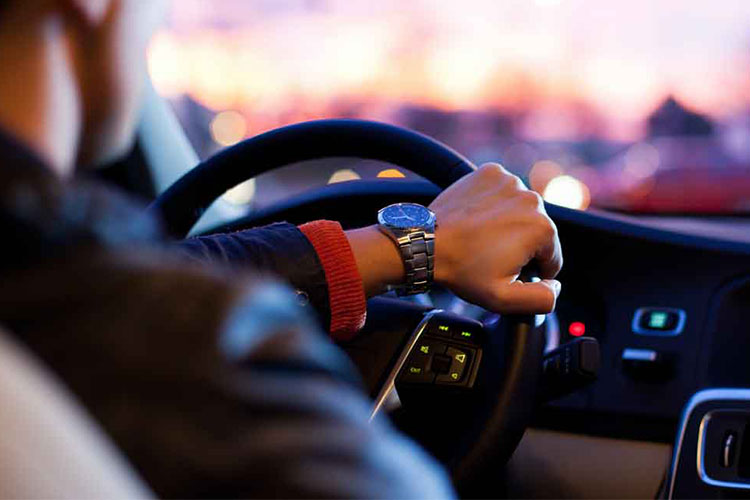 Whether you finance or lease a vehicle, you'll need to get proper registration in the US. You may think it's just a minor detail and you'll take care of it at a more convenient time, but the consequences can be costly. In New York state, for example, this infraction can cost you $300 in fines or worst case, though unlikely, can land you in jail for 15 days.
Here's everything you need to know about registering your vehicle, staying compliant with the law and how International AutoSource can help guide you through the process.
What Exactly is U.S. Vehicle Registration?
Registration is the legal way to connect you to the car you own.
Registering your vehicle with your local Department of Motor Vehicles (DMV) provides you with legal rights over the automobile. Typically, registration is represented by an official piece of paper you keep in your car, or a sticker placed on the bottom corner of your driver's side window. Typically, it is renewed annually, and fees vary by state.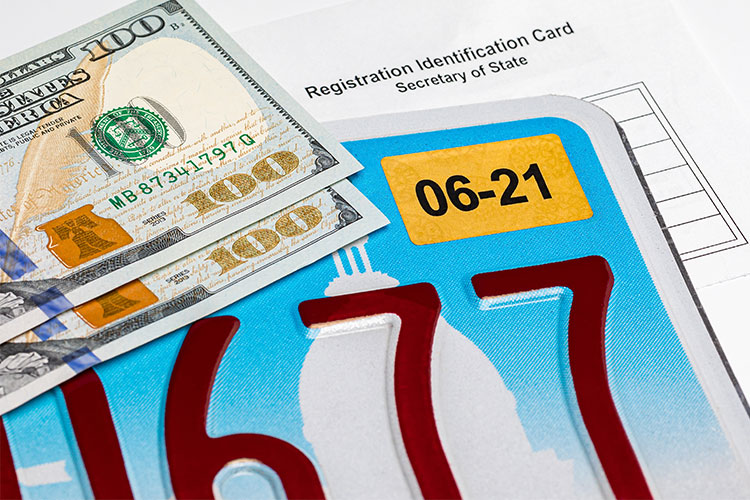 What You'll Need to Register Your Car in the U.S.
Registering your car in the United States is mandatory. However, the requirements and paperwork for applying with your local DMV will vary, depending on the state where you reside. 
To begin, you must provide several documents for identification and residency, including: 
U.S. driver's license

 

Social Security card


Proof of insurance



Getting a US Driver's License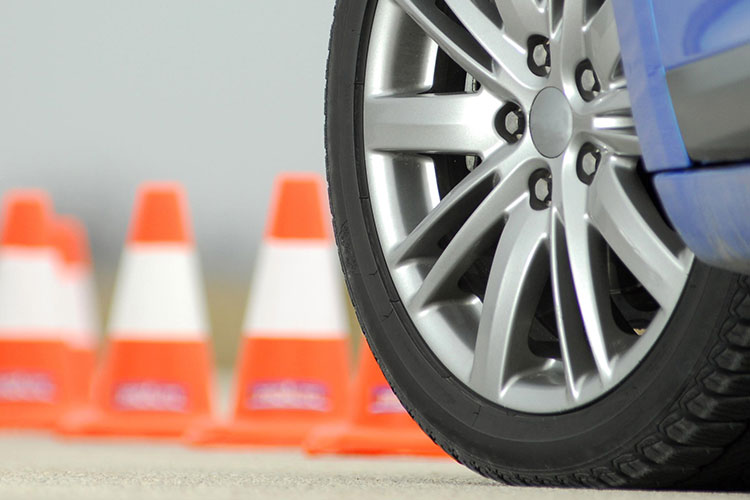 The requirements to register and license your vehicle varies by state. Some require you to have a U.S. driver's license while others will accept an international driver's license. 
Before heading to your local DMV, you will want to check the requirements of your state to make sure all relevant documents are available. For most applications, the following paperwork is required: 
Identification form: must have your name, picture, DOB, etc.

 

Social Security Number (SSN) or proof you cannot get one

Evidence of lawful presence in the United States – visa, citizenship certificate, permanent residency card, etc.

 

State residency proof: state ID, bank statement, utility bill, etc.

 

Your international driver's license

Passport photo – sometimes this can be taken during the application process

 
As with registering your car, you are expected to pay state fees. Again, these vary from state to state. 
In addition to getting the relevant document ready and paying the required fees, your new state might require you to complete a written test or even take a new road test, while several states only require an international or overseas driver's license for expats.
Vehicle Insurance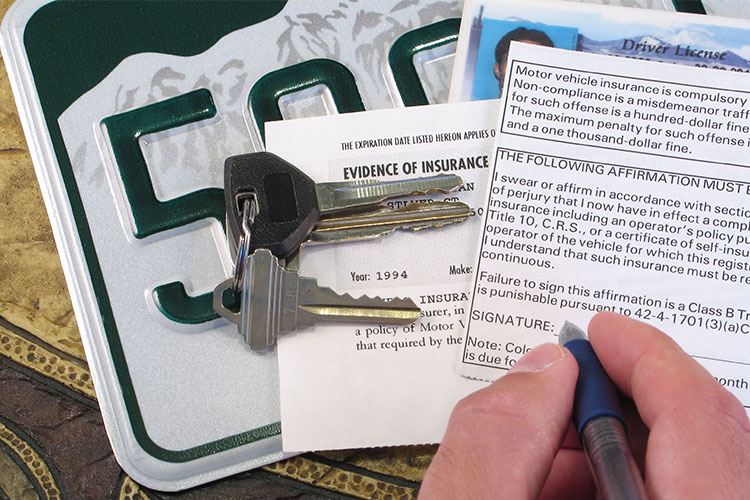 You must acquire auto insurance when purchasing or leasing a vehicle. If you have a loan or lease on your car, your financial institution will require you to get insurance for your vehicle and will provide you with requirements for coverage. And just like with registration, if you do not have insurance for your vehicle, the penalties can be steep. In New York state, you may be fined up to $1,500, charged an additional fee of up to $750 to restore your license if revoked, impound your vehicle, suspend your driving privileges or even require you to serve jail time.  
In the US, two factors determine your auto insurance rate: 
Driving history

Credit history

 
Just like with securing financing, expats relocating to the United States experience challenges acquiring vehicle insurance without a US credit or driving history. However, International AutoSource has relationships with insurance companies that cater to expats and do not discriminate based on this criteria. These companies provide insurance to Expats at similar rates to what a typical American would pay in the United States.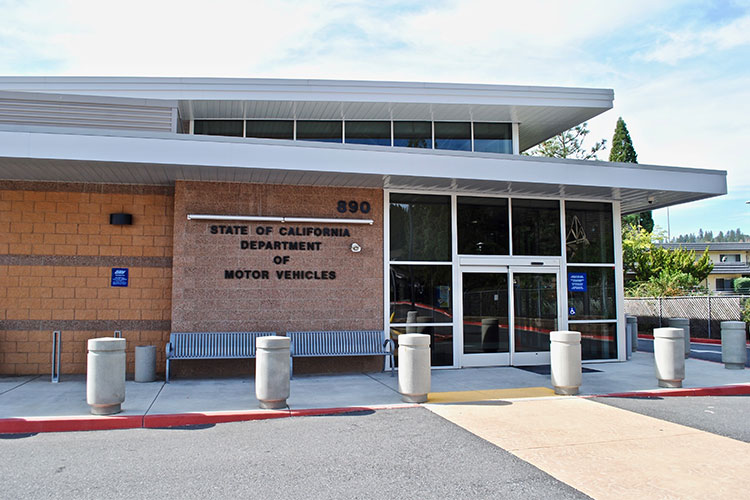 Registering your Car in the U.S.
When you purchase a vehicle through IAS or a dealership, the registration process will be completed for you, saving you a trip to your local DMV. However, if you buy a used vehicle through an individual you will need to visit your local DMV to register your vehicle.
When registering your car you will be required to pay the registration fee, and license plates fees. Sales tax will also be payable at this time unless you leased your vehicle and in that case the tax will most likely be included in your monthly payment.

After registration, you will get a temporary registration sticker indicating that you registered your vehicle in the United States. Its validity is typically 30 days. However, the official registration sticker will be mailed to you before your temporary sticker expires.
Car Buying with IAS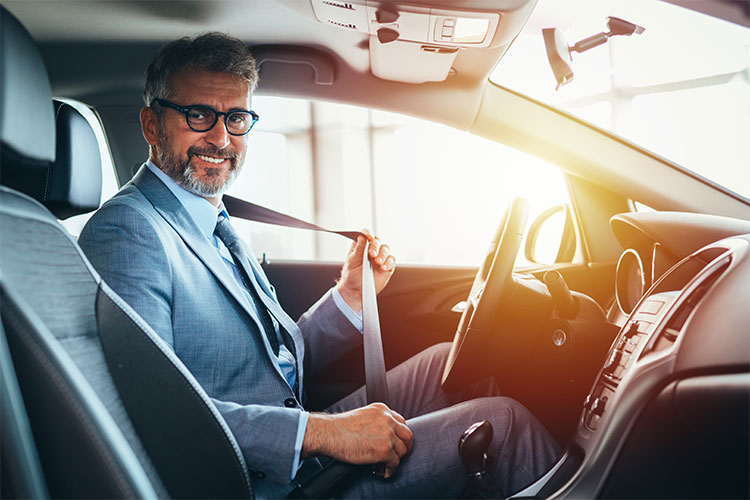 Expats relocating to the US are typically unfamiliar with the American car buying process. IAS is here to make the whole process of getting a vehicle uncomplicated, including getting your car registered. The expert product specialists at IAS will help navigate you through the car buying process from the selection of your vehicle through to the delivery, registration and licensing of your vehicle.
Be Ready to Drive When You Arrive!
As the vehicle experts for relocating Expats, International AutoSource (IAS) offers flexible vehicle solutions and financing without a US credit history. Our programs are specifically designed to meet the needs of the relocating professionals for short or long-term assignments. Get tips and learn what to expect to make your move as seamless as possible.