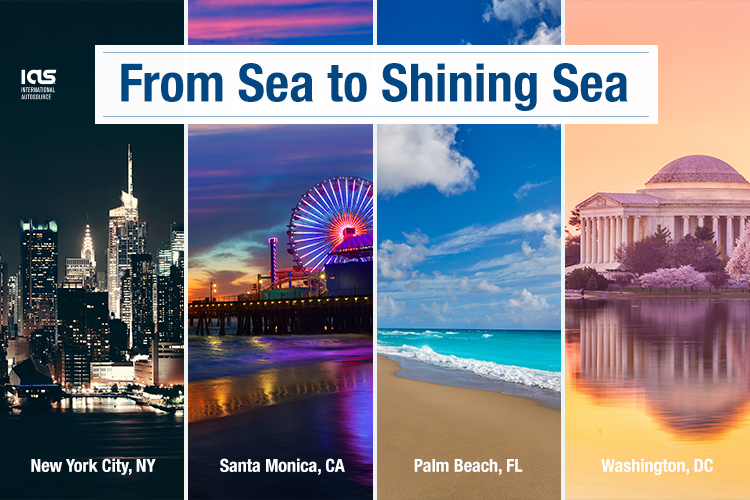 The United States is one of the most beautiful and diverse countries in the world with a population of 332,000,000. The highest concentrations of expats live in New York, Washington D.C.—the nation's capital, and San Francisco in California.  
The regions of America have been influenced by the different ethnicities and cultures and despite the cultural differences, it seems everyone is bound together in a quest for the 'American Dream,' the idea that with arduous work and talent anyone can achieve remarkable success.
Photo Credit: Grand Canyon, Arizona
Endless Opportunities
With options ranging from the dramatic Grand Canyon to glistening Lake Tahoe, from the fresh icy air of Alaska to the alpine meadows of Wyoming to the brilliant white sand of Florida beaches—from the Atlantic to the Pacific to the Gulf of Mexico, it's no surprise that the United States is one of the top places to immigrate.  
With so many amazing places to choose from, you're sure to find an American locale that's perfect for you and your family. Here are the top 10 cities in the US for expats:
1. Austin, Texas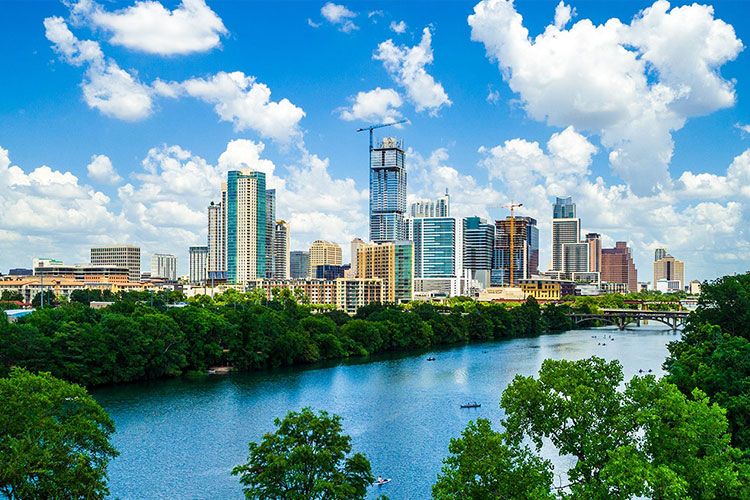 Austin was voted the best place to live in America for the third year in a row — based on affordability, job prospects, and quality of life. It is one of the most significant cities in the country for entrepreneurship and a recognized hub for startups.  
The city has a lot of great parks, river access, hike and bike trails, tasty food, great music, and a culture that is warm and accepting of people who've relocated there.  
Austin's low cost of living adds to its appeal. There's no personal income tax, and the city has more affordable housing than many major cities on the east and west coast.
2. Santa Barbara, California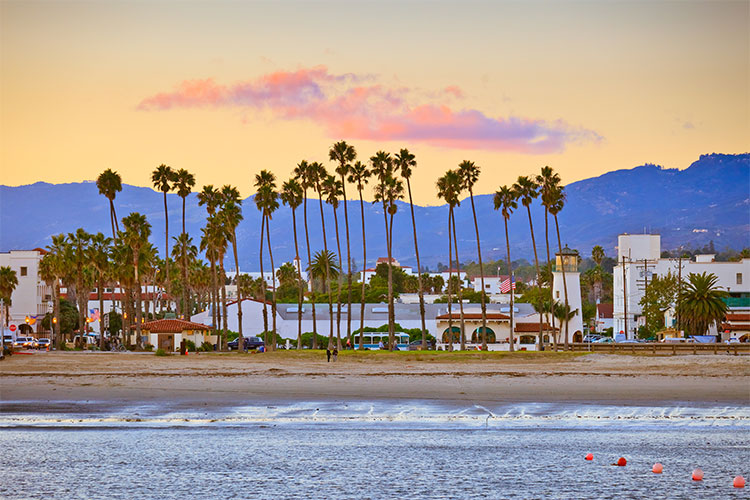 Relocating to Santa Barbara means miles of a breathtaking coastline. Located between the Pacific Ocean and the Santa Ynez Mountains, Santa Barbara, California, enjoys a nearly perfect year-round climate.  
The city's economy is supported by a burgeoning tech industry, along with excellent healthcare, and many options for higher education. While the cost of living is particularly high, many people move to the outskirts of the city to get the best of both worlds. 
3. Colorado Springs, Colorado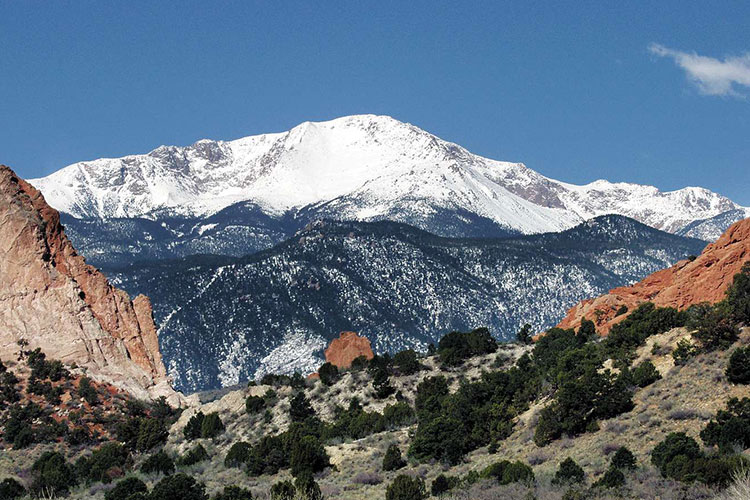 Colorado Springs has a friendly, small-town feel to it though it's only about an hour away from the bustle of Denver. From the modern ambiance of new developments to downtown's city life, and the historic streets of Old Colorado City, Colorado Springs has a lot to offer those looking to move here. 
The city offers excellent schools, beautiful parks, and a great sports culture. Job opportunities are endless — in technology, medical research, and the military sector.  
Expats will appreciate the family-friendly feel of Colorado Springs, the close proximity to Denver airport for international flights, and a milder-than-expected climate.
4. Fayetteville, Arkansas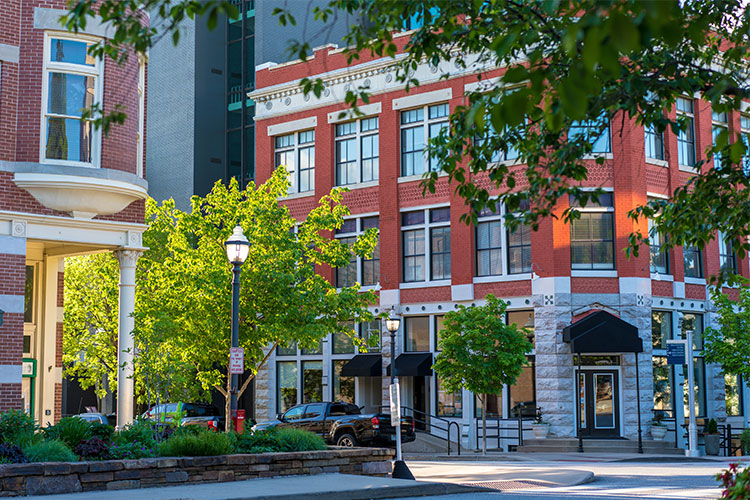 Fayetteville continues to make the top ten list because of the friendliness of its residents, an abundance of parks and trails, burgeoning arts and food scene, and the presence of Walmart and Tyson Foods in Northwest Arkansas makes for a tremendous job market.
5. Lancaster, Pennsylvania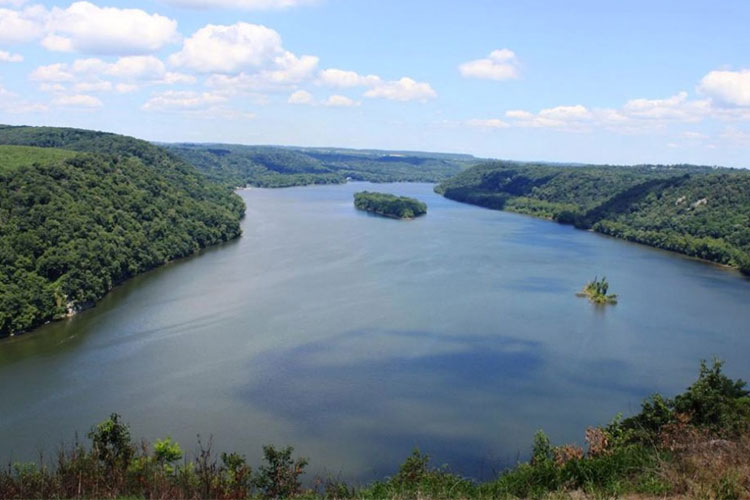 From the preserved farmland to its diverse city landscape, Lancaster has a charming small-town presence but also boasts some of the best healthcare facilities in the country. The median home price is one of the lowest on the list, and because it is located outside Philadelphia, it allows people to commute to work while living in suburbia.  
People in Lancaster experience an intersection of Amish culture and rich downtown flavor. From theaters to markets, and shops to restaurants – the tourism and hospitality industry has been growing for over half a century. 
Lancaster County is home to several major industries including manufacturing and distribution, agriculture, along with a burgeoning technology sector. 
6. Portland, Oregon
Portland is known for the vibrancy and uniqueness of its many neighborhoods, each with a distinct sense of place and pride.  
Portland is known for having the amenities of a major city like an international airport, major league sports teams, and many museums and art galleries. However, it also has the charm of a small city with its arts and crafts fairs, independent bookstores, and local traditions. 
The city is also known for its sustainability, which can be seen in the way locals maintain and enjoy the city's public gardens and green spaces, urban forests, miles of protected bike lanes, and preserved natural areas.
7. Miami, Florida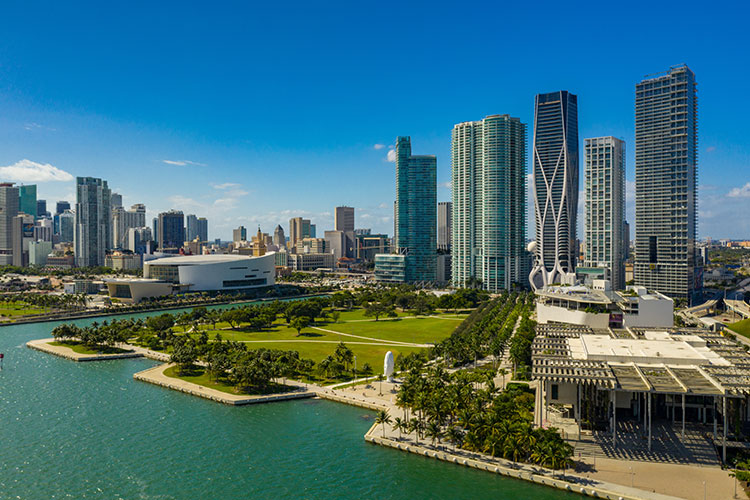 World-famous weather and beaches along with lively multicultural neighborhoods are only some of Miami's endless possibilities for entertainment and exploration.  
Miami is known for its 1.1 million acres of outdoors to explore, great weather, a thriving cultural scene, world-class events, and a booming job market. This is in addition to its eclectic dining, shopping mecca, and championship sports.  
Its diversity and rich culture welcomes people from all over the world. Employment in the service industry, medical and health services, executive administration, finance, and HVAC maintenance are among the most popular fields in Miami. The largest companies with headquarters in Miami include American Airlines, Costa Farms, Royal Caribbean, and Office Depot. A move to Miami also means no state income tax for its workers.
8. Grand Rapids, Michigan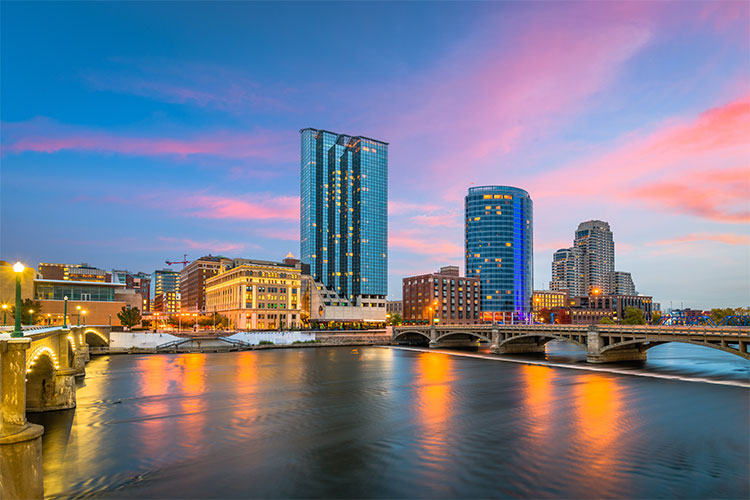 Grand Rapids, Michigan is a city with a metro area of over a million people and is one of the most desired places to relocate in the country. The city is known as a wonderful place for jobs, education, diversity, safety, and fun. The economy in the region is constantly growing and it's a beautiful place to raise a family since it's one of the safest and most affordable places in all of the United States.  
The Grand Rapids metro area has one of the lowest unemployment rates in the country. The city has been listed as one of the best cities to live in but even more consistently listed as one of the best cities for finding employment. In fact, the city is also known as one of the happiest cities to work in. The high demand for skilled workers makes the job search process much easier.
9. Sarasota, Florida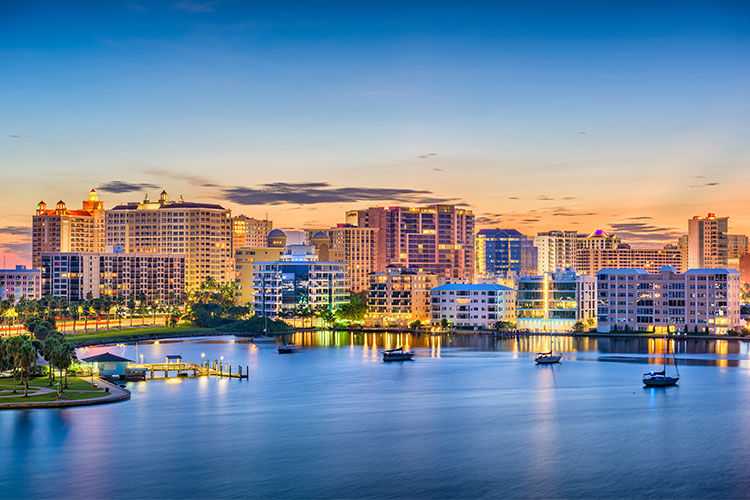 In addition to the near-perfect weather, excellent schools, and healthcare, Sarasota attracts many job seekers because of its strong job market. One of the most appealing aspects of working in Sarasota is that you don't have to pay state income tax, since Florida is one of the few states with no income tax. 
Despite its small-town atmosphere, the city has an abundance of modern amenities, quality services, housing options, and recreational opportunities to ensure a high quality of life for its residents. 
10. Rochester, New York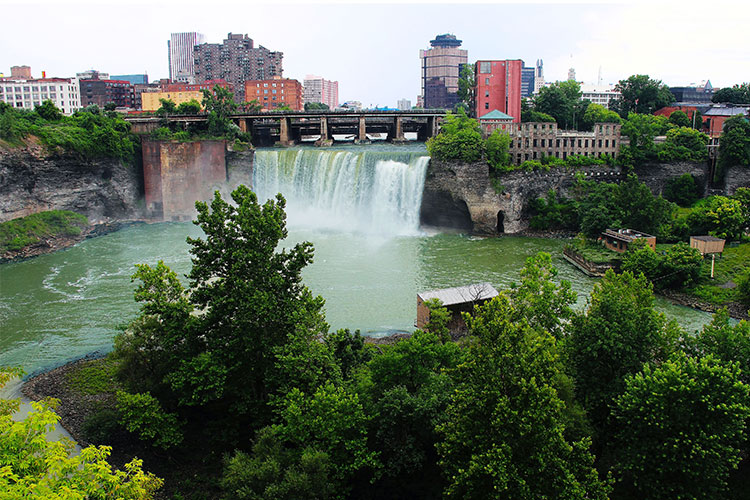 When people think of Rochester, they often think of the cold winters with winter lows averaging 18 degrees. But the beauty of the other three seasons is spectacular and most agree it makes up for the brisk winters.
People who move to Rochester, enjoy an exceptional quality of life – easy access to cultural and recreational activities. Excellent and affordable healthcare and cost of living, outstanding schools, and a welcoming environment in which to raise a family. There's a combination of arts, culture, sports, and nightlife of a big city with the ease, quiet, and comfort of a small town. 
Housing prices are 51% lower than the national average and jobs are plentiful with industry expertise and career opportunities in advanced manufacturing, energy innovation, food and beverage, life sciences, optics, healthcare, and technology. 
Conclusion 
There are many wonderful places to live and work in the United States. So many people ask, "what's the very best place to live in the United States?" And after many conversations, studies, lists, and debates, we developed this list. Wherever you relocate to, we hope it's the most amazing experience of your life and you are happy with your decision.

About International AutoSource  
As the vehicle experts for expats, International AutoSource has helped over 50,000 international and domestic assignees get a vehicle for their relocation to the United States. IAS offers flexible vehicle solutions to finance, lease or rent a vehicle in the US without a local credit history.  
Our factory-backed financing programs for foreign executives, healthcare workers, business professionals, students, teachers, and the diplomatic community feature low rates and are designed to get relocating expats approved quickly and easily.  
Choose from top-selling models from Audi, Chrysler, Dodge, Ford, Honda, Infiniti, Jeep, Lincoln, Nissan, Ram, Toyota, Volkswagen and many more.