Planning a move to a foreign country is an involved process that requires a lot of paperwork. It can be a challenge to keep track of what documents you need, but the key to a successful move is staying organized. As you prepare for your move make sure you have the following documents in order.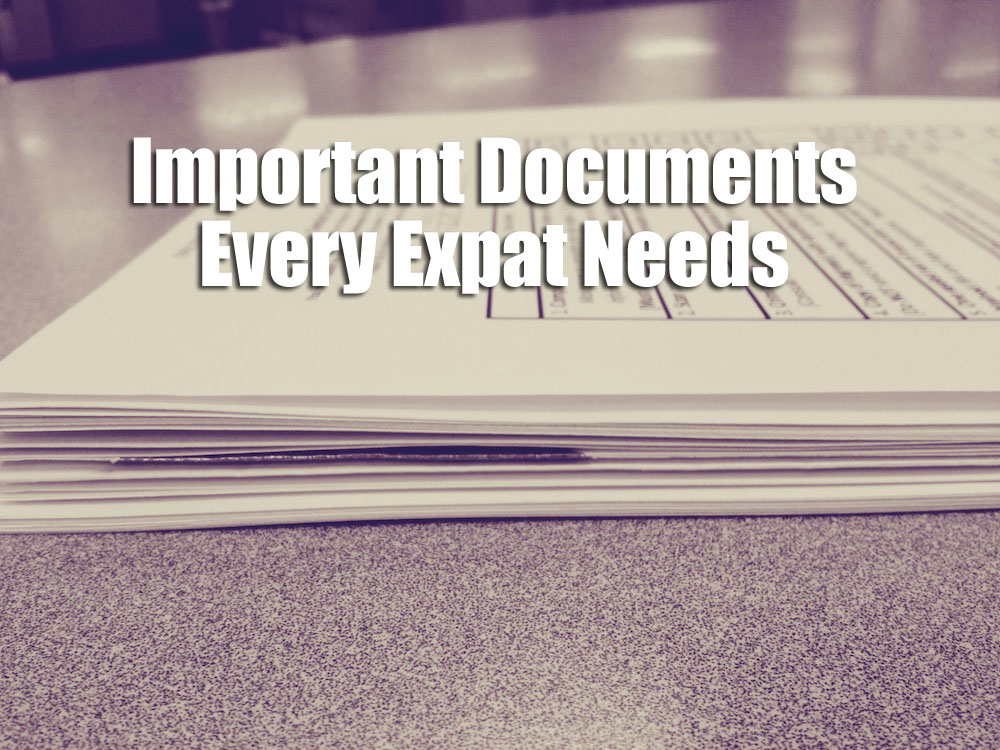 Visa
Your Visa is one of your most important documents when moving abroad. A visa shows you're allowed to enter a specific country, for a specific length of time, for a specific purpose. Without your visa you will not be enter your new country.
Passport
Your passport will also be necessary to travel to your new country. Make sure that all members of your family, including infants, have a passport. You passport can take weeks to obtain, so plan accordingly.
Medical Records
Visit your doctor and make sure your medical records are up to date. Speak with your doctors about any vaccinations you may need before moving. Ask your doctors for copies of your families medical records to bring abroad.
Insurance Policies
Contact your insurance providers to make sure that your insurance policies are up-to-date.  Bring copies of your policies.
Auto Insurance
Contact your auto insurance auto policy holder and get copies of your claims records.
International Driver's License
An International Drivers License is a great help when moving abroad. Many countries do not accept your current drivers license. Obtaining your International Drivers License can make it easier to get a license in your new country.
5 Things You Need to Do to Obtain a Driver's License in the U.S. 
School Transfer Certificates
If you are moving abroad with children, contact their new schools and find out what transfer certificates will be necessary for them to be registered.
TIP: Keep all receipts from moving fees for tax purposes.
FREE DOWNLOAD The Expat Moving Checklist