Joan T. is a Filipino Expat living in America. Joan moved from the Philippines to Montana with her family in 2014 to work in the healthcare industry. We interviewed Joan about her experience dealing with culture shock and facing the challenges of being away from family for the first time. Learn what her biggest challenges were, and what advice she has for future Expats.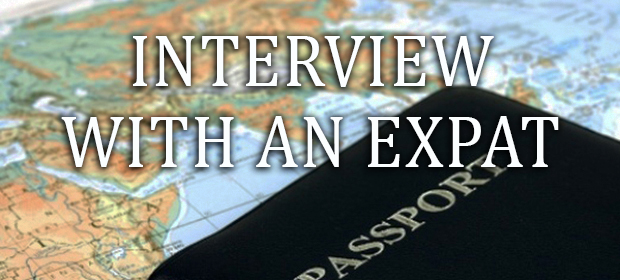 JOAN T.
Q.

 DID YOU RELOCATE WITH FAMILY? CHILDREN? HOW ARE THEY ADJUSTING TO RELOCATING? WHAT DO THEY ENJOY MOST ABOUT THEIR NEW COUNTRY?

A. Yes. They were able to adjust well because we're together and it's summer time when we arrived here in Glendive. We were able to tour around the small town and my kids love to visit the different parks in our place. If we miss our families back home, we have internet access at home so we can contact them with the use of Skype and Viber.
Q. 

HOW WOULD YOU DESCRIBE YOUR FIRST FEW MONTHS IN YOUR NEW LOCATION? ANY CHALLENGES? IF SO, HOW DID YOU RESOLVE THEM?

A. Very challenging because it [was] our first time to be separated from our families and our first time to be on our own without the assistance of our parents and nannies for our kids. We used to ride in a public transportation, helpers and nannies for our 2 kids. When we arrived here, we need to drive our own car, watchover for our kids, clean the apartment, do the groceries and cook our food. My husband and I don't have a choice but to do it on our own. My agency was so supportive because before I was deployed, they made sure that everything was settled that I already learn how to drive, obtained my driver's license, had ordered my car, had my rental car available when I arrived at the airport, hotel and apartment where I can stay for the entire contract. They called me for an update and check if I'm comfortable with my place. The agent from IAS was also supportive making sure that  my ordered car will be delivered the soonest time possible.
Q. 

NOW THAT YOU ARE SETTLING IN, IS THERE A BIG CHANGE IN CULTURE? DID YOU FIND ANY HELPFUL RESOURCES FOR EXPATS? 
A.  No. The transition program from agency was of great help to prepare me before I was deployed. 
Q.

 ARE THERE ANY TIPS YOU WOULD GIVE TO A FRIEND OR FELLOW EXPAT THAT YOU WISH SOMEONE SHARED WITH YOU BEFORE YOU BEGAN YOUR FOREIGN ASSIGNMENT/RELOCATION?
A. Tips:- must learn how to drive in the US and gain confidence- attend the transition program first where you learn the different culture and how to manage culture shock- must learn how to cook, do budgeting and other household chores.