Marinelle R. is a Filipino Expat who moved to the United States in 2013 to pursue a career in the healthcare industry. Marinelle relocated to Texas by herself, but has found the support of the local Expat and Filipino communities crucial to the success of her acclimation. Learn how her first few months in the country were, and the advice she has for becoming an Expat.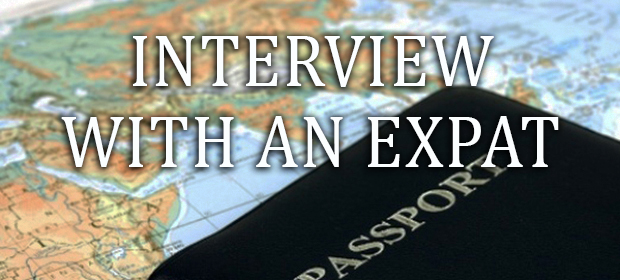 Q. DID YOU RELOCATE WITH FAMILY? CHILDREN? HOW ARE THEY ADJUSTING TO RELOCATING? WHAT DO THEY ENJOY MOST ABOUT THEIR NEW COUNTRY?
A. I relocated by myself so I can work here as a Physical Therapist. I find it like it's not to far from home because of the similarities with climate (except for winter season, basically Texas has hot and not so hot seasons) and the people living here. Very rare do I meet someone here in Texas who acted too rude nor too racist.
Q. HOW WOULD YOU DESCRIBE YOUR FIRST FEW MONTHS IN YOUR NEW LOCATION? ANY CHALLENGES? IF SO, HOW DID YOU RESOLVE THEM?
A. For the first few months, I haven't had too much problems because it was a season of successive holidays. I came here night before Thanksgiving, then Christmas came, then New Year. I was able to celebrate these events with the Filipino community here. Homesickness set in after all the celebrations has gone. I was able to cope up with it by meeting friends who also came here for the same reason as me. We went to tourist spots and enjoyed our time like how we do it back home. Then my homesickness is relieved.
Q. NOW THAT YOU ARE SETTLING IN, IS THERE A BIG CHANGE IN CULTURE? DID YOU FIND ANY HELPFUL RESOURCES FOR EXPATS?
A. So far, I can slowly keep up with how their culture is here. I may have had hard times adjusting but with the help of fellow Filipinos, I was able to get through things. Whenever I encounter something new, I ask them for advice. I think that is one thing that new Expats can do, find a Filipino community or at least one fellow Expat who can help them and guide them through the process of acclimatization.
Q. ARE THERE ANY TIPS YOU WOULD GIVE TO A FRIEND OR FELLOW EXPAT THAT YOU WISH SOMEONE SHARED WITH YOU BEFORE YOU BEGAN YOUR FOREIGN ASSIGNMENT/RELOCATION?
A. I have a handful of friends who went abroad, not just in the U.S. but other parts of the world, who helped me in psyching myself prior to my deployment. That is what I think the best way to guide you through anyone's plans of working or living abroad. You may look up in the web on how it is to live in a certain country or city but if you have friends who can share with you their own experience, it is better. It is better because they can easily relate it to your personality, beliefs, ideals, etc. and help you decide whether or not you are making the right move.