INTERVIEW WITH AN EXPAT: GET TIPS AND ADVICE FROM AN ITALIAN EXPAT LIVING IN THE USA
Nicola P. is an Italian Expat who moved to the United States in the spring of 2014 with his wife and children. Nicola and his family moved to Connecticut, a neighboring state of  New York. Learn how Nicola describes his first few months in the U.S., and learn what advice he shares for future Expats moving to America.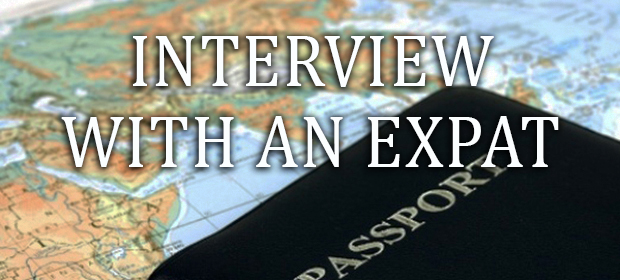 NICOLA P.
Q. DID YOU RELOCATE WITH FAMILY? CHILDREN? HOW ARE THEY ADJUSTING TO RELOCATING? WHAT DO THEY ENJOY MOST ABOUT THEIR NEW COUNTRY?
A. I relocated with my wife and kids. We're just starting the school time now and knowing the areas around our town.
Q. HOW WOULD YOU DESCRIBE YOUR FIRST FEW MONTHS IN YOUR NEW LOCATION? ANY CHALLENGES? IF SO, HOW DID YOU RESOLVE THEM?
A. Most of the challenges were related to obtaining documents and setting up utilities…solved just by spending time and complying with requests.
Q. NOW THAT YOU ARE SETTLING IN, IS THERE A BIG CHANGE IN CULTURE? DID YOU FIND ANY HELPFUL RESOURCES FOR EXPATS?
A. Differences are present, from the food to the working hours. Mainly I'm getting used by adapting myself as much as I can.
Q. ARE THERE ANY TIPS YOU WOULD GIVE TO A FRIEND OR FELLOW EXPAT THAT YOU WISH SOMEONE SHARED WITH YOU BEFORE YOU BEGAN YOUR FOREIGN ASSIGNMENT/RELOCATION?
A. Get the car before you arrives, try to have the SSN (Social Security Number) issued immediately if you don't have it. And bring cash.