Fall is upon us, which means Halloween is right around the corner!
Halloween is celebrated each year on October 31st, and to many Americans it symbolizes the kick-off of the holiday season.
The most well-known tradition of Halloween is the costumes and trick-or-treating!  People of all ages enjoy buying a costume, or creating their own, and celebrating the holiday spirit in a fun disguise. From the creepy and scary, to the clever and smart, Americans love to dress up and celebrate the day.
Once in their costumes, children take to the street to go trick-or-treating! This fun holiday tradition has been going on in the US since the 1940's, and involves costumed children going door-to-door in their neighborhoods collecting candy. Traditionally children ring the doorbell and recite the phrase "Trick-or-Treat". The trick originates from the idea that if they don't get candy, they will perform some mischief on your house. No need to worry though, it has since become just an innocent phrase for children to recite.
The Jack-O-Lantern is another symbol of Halloween. Around Halloween the pumpkin takes on a life of it's own, from decorations to coffee flavors, you will find the pumpkin everywhere you go. But the ultimate pumpkin tradition is the Jack-O-Lantern. People hallow out their pumpkins and carve them up into fun designs, traditionally giving them a face, and placing a candle inside them to make them glow.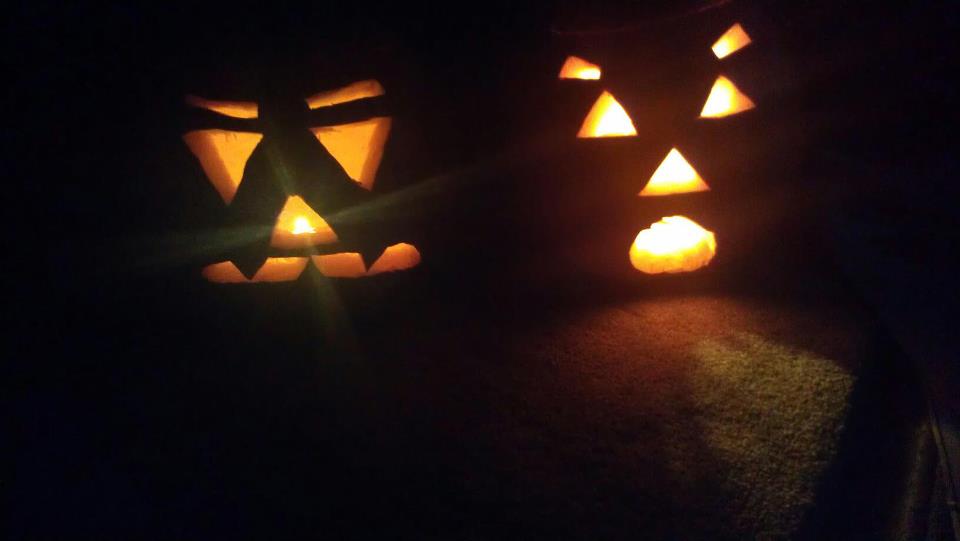 There are tons of fun American Halloween traditions for you to discover in the U.S.: Haunted Houses, Apple Bobbing, Scary Movies, and more. The thing to remember is that Halloween is time to have fun, enjoy the season, and use your imagination!
Tell us: What are you going to be for Halloween this year?
Enjoy a Halloween classic – the Monster Mash!