On the Road in February:
IAS will be traveling down to Houston and over the pond to London mid-month in February where we will be exhibiting the Worldwide ERC and Forum for Expatriate Management trade shows. Check out the IAS team on the road to see how you can start your new year off with cost-efficient and flexible solutions for your assignees vehicle needs.
February 11-12, 2015
Worldwide ERC Global Workforce Summit: Talent Mobility in EMEA
Location: 


Lancaster London Hotel
London, United Kingdom
Booth #: 9
Representing the IAS team in London will be Senior Business Development Manager, Vicki Ragavanis.
February 12, 2015
FEM Houston Total Expat Show 2015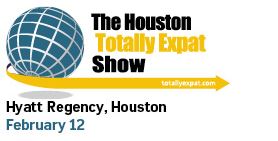 Location: Hyatt Regency Hotel
Houston, Texas
Booth #: A2
Representing the IAS team in Houston will be Sales and Operations Manager, Christopher Caramico and Account Manager, Gary Griffin.
Contact us today to set up appointments with the IAS team or visit our booth at the conference. We can help educate you about the struggles Expats face obtaining a vehicle without a local credit history and be a full-service solutions for all of your assignees car buying needs.