SMILE! – IAS Invites You to Take a Selfie With Your New Car!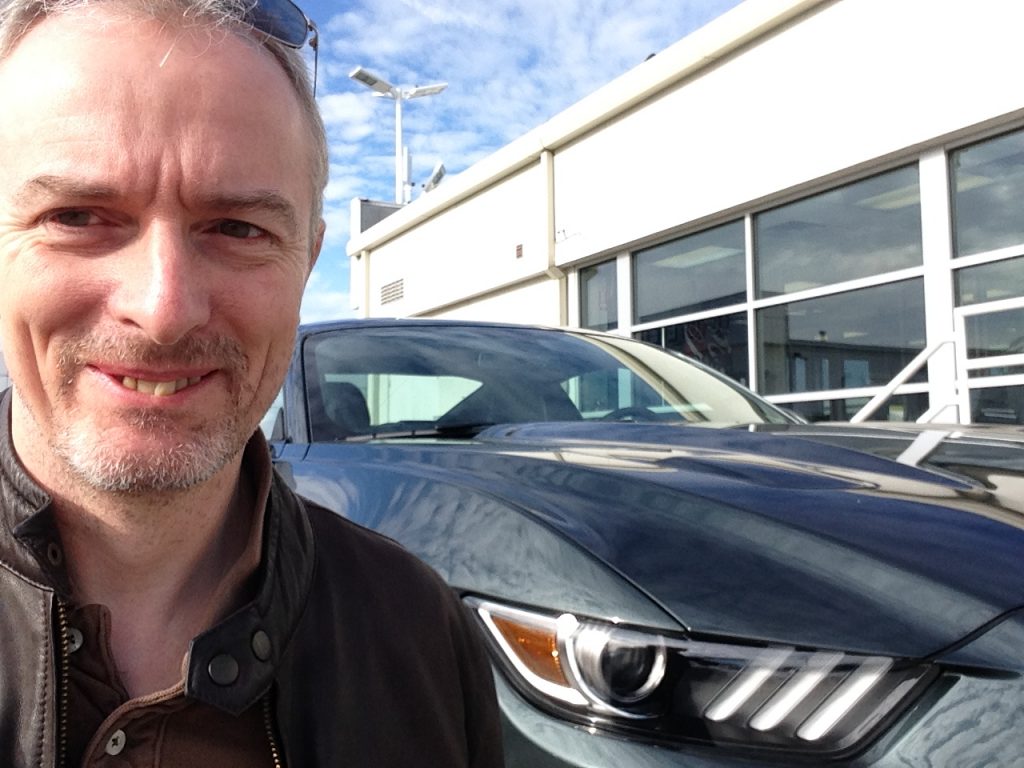 "When I was offered a posting to the US the timing couldn't have been better as a car enthusiast given that Ford were introducing a completely new model Mustang to mark the car's 50th anniversary. Choosing IAS allowed me to spec the vehicle I wanted with no pushy dealer trying to load the car up with needless add ons or having to wait longer until a big enough selection appeared on the dealers' lots. The result is I got the exact spec car that I wanted at what I consider to be a good price. I also managed to have the car within a week of the 2015 models appearing on the dealers forecourts in Houston and still haven't seen one on the open road yet so I am very pleased on the overall level of service from IAS and recommend fellow expats to consider them when looking at a new vehicle purchase." – Jim O.
Did you recently purchase a vehicle from International AutoSource? Take a selfie with your brand new ride and hashtag #IASSelfie on Facebook, and Twitter! Tell us what makes your new ride selfie-worthy.