Buyers Beware! When you're looking at car buying advertisements, ALWAYS read the fine print!
Car buying advertisements are everywhere you look in the United States; Newspapers, TV commercials, websites, and even billboards. Before you get too excited about the amazing deals being offered, remember to read the fine print! 

What is Fine Print? 
At the bottom of the advertisement, written in a small font, are the real details of the offer. In the fine print you will find details of the deal that add money, make you ineligible, and overall make you realize this deal might not be as good as it sounded originally.
Learn How to Decode the Fine Print 
Car advertisements are meant to entice potential customers into visiting the dealership with attractive vehicle offers and flashy pictures. Once the customers arrive at the dealership, the pricing, options, rates, and promotion will vary greatly.
Learn what you're really reading when you see these terms:
Estimated Selling Price – This "price" is for estimation purposes only. The figures presented do not represent an offer that can be accepted by you.
Manufacturers Suggested Retail Price – Also known as the MSRP, this number excludes destination and delivery charges, taxes, documentation, title and registration fees.
Optional Equipment Shown – The optional equipment shown on the vehicle in the advert is not included in the listed price. If you want that, you're going to have to pay for an upgrade.
Offer Eligibility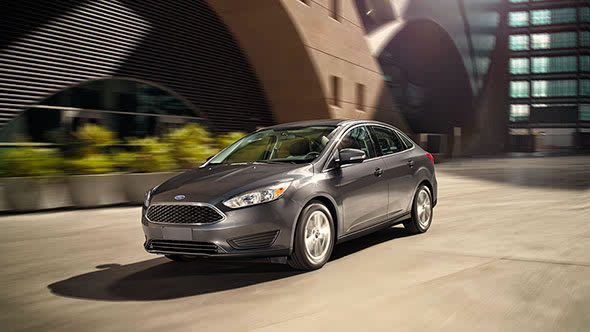 As an Expatriate with no local credit history, it is extremely important that you look out for advertisements that are marked "for well-qualified buyers" or "for highly qualified leases only". That means that the dealership is only offering this deal to people who have an excellent credit score – typically 750-850. If you do not have an excellent credit score you can expect to pay much higher prices.
Offer Availability

The advertisement may feature a specific vehicle, but if you visit the dealership, they may tell you that car is not available. They will try to sell you into buying a different car, one that is most likely priced higher. Remember that not all offers or incentives can be redeemed together, and that offers are subject to change at any time.
Choosing the Right Place to Buy Your Car
Car buying in the United States doesn't have to be scary! It's important to find an honest and trustworthy company, look for places that promise no hidden fees, upfront pricing, and a Lowest Price Guarantee.
International AutoSource (IAS) offers a car buying program made just for Expats. At IAS, you never have to worry about offer eligibility, because all our vehicle offers are designed for Expatriates with no credit history in the United States. Our Lowest Price Guarantee means that if you find the car for a lower price at another dealer after purchasing, we will match that price and refund your money.