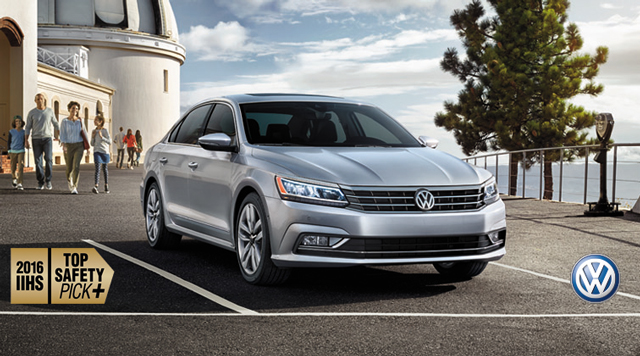 The team at Cars.com pitted nine midsize sedans against each other for a series of tests to find the best car in the segment.
To be included in the test, the cars had to cost $28,000 or less, have an automatic transmission, and get an EPA-estimated rating of 28 mpg combined. Using these parameters, Cars.com selected the following nine contenders:
2016 Hyundai Sonata
2016 Subaru Legacy
2016 Volkswagen Passat
2016 Chevrolet Malibu
2016 Honda Accord
2016 Kia Optima
2016 Mazda6
2016 Nissan Altima
2016 Toyota Camry
The nine cars were put through a week of testing in Atlanta, Georgia. The testing included driving 220 miles around the city on the same course and pavement, allowing the judges to fairly evaluate ride, handling, comfort, and acceleration. Cars.com also brought in a real-life couple who were in the market to buy a car to test drive the cars.
Related: IIHS Names Five Volkswagen Vehicles a 2016 Top Safety Pick+
The 2016 Volkswagen Passat won over both the Cars.com judges and the car-buying couple. The winning factors included the smooth 1.8-liter engine, quick acceleration, solid steering, and capable handling. The cushy seats were also a plus, making the Passat road trip ready. The car's two-tone gray-and-black interior design stood out from the other contenders. The faux wood trim added an extra touch to set it apart from the traditional black plastic interiors found in the other sedans. See all our Volkswagen expatriate vehicles here.
Interested in the 2016 Volkswagen Passat? Speak to the product specialists at International AutoSource and take advantage of your exclusive expatriate leasing and financing offers on leading automotive brands.  

Source: Cars.com