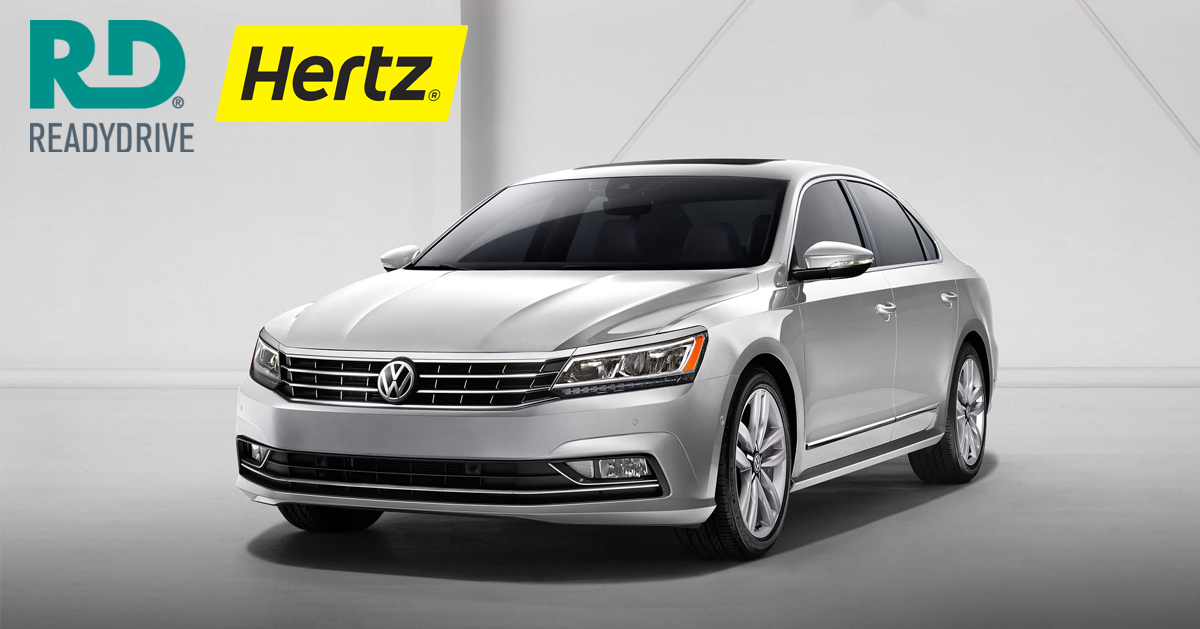 The Hertz-ReadyDrive Expat rental car program will offer the same great service with extended car rental rates and offerings.
WOODBURY, NY, October 7 – ReadyDrive is pleased to announce their renewed partnership with Hertz as a car rental provider. The two companies have been partnered since 2007 and are excited to continue to work together to offer low competitive rates, exclusive rental benefits, and an impressive network of rental locations.
ReadyDrive is the rental division of International AutoSource, offering international and domestic assignees a low-cost, all-inclusive rental car program. Along with their renewed partnership, the Hertz-ReadyDrive program is announcing new Daily and Weekly rental options in the U.S. and Canada. These new rates are offered in addition to their competitive Monthly rates. The rates being offered are the lowest available for long-term rentals.
"Hertz and ReadyDrive have worked together to deliver a product and experience that is the best fit for a Foreign Expat," said James Krulder, Director of International AutoSource. "Our goal was to provide a cost saving product that provides flexibility and the very best service to support the Foreign Expat community. I appreciate Hertz's understanding of this growing market and look forward to working with them for many years to come."
BENEFITS AVAILABLE THROUGH THE HERTZ-READYDRIVE PROGRAM:
New Rates – In addition to Monthly rates, Hertz will now extend set contract rates for Daily & Weekly rentals in the U.S. and Canada. This will allow for consistency with billed invoices nationwide.
Easy Booking – ReadyDrive will book each Hertz rental and send a confirmation to the renter.
Precise Billing – Hertz will continue to provide direct bill options for all members. ReadyDrive will assist with the review of monthly statements for accuracy.
Low Competitive Rates – The rates being offered are the lowest available for long-term rentals.
Account Management Team – Travelers will continue to have access to a full-support staff, from both Hertz and ReadyDrive, to assist with any request you may have.
Hertz' World-Class Fleet – Travelers will have access to the newest fleet in North America, along with the widest selection from the many car collections available with Hertz.
Hertz' Network of Locations – In addition to being the leader for Airport locations, Hertz has nearly 3,000 Off-Airport locations in the United States.
To learn more about the ReadyDrive car rental program and the introduction of their expanded Daily and Weekly rental car rates, visit intlauto.com/readydrive.
About ReadyDrive
ReadyDrive is the car rental division of International AutoSource, offering foreign nationals a low-cost, all-inclusive rental car program. ReadyDrive is available to international and domestic transferees in 13 countries. For over 50 years, International AutoSource has been providing value-added services and benefits specifically designed for expatriates and the global community for short and long-term assignments. Their programs offer full-service personal transportation solutions for financing, purchasing, leasing and rental without a local credit or driving history. Through outstanding service, value and support IAS strives to make assignments into a foreign country as seamless as possible while saving customers valuable time, money and resources. For more information, please contact International AutoSource at 516.496.1816, email at intlauto@intlauto.com or visit their website www.intlauto.com.