International AutoSource welcomes guest contributor Jessica, an American Expat and writer of the blog Room for Gelato.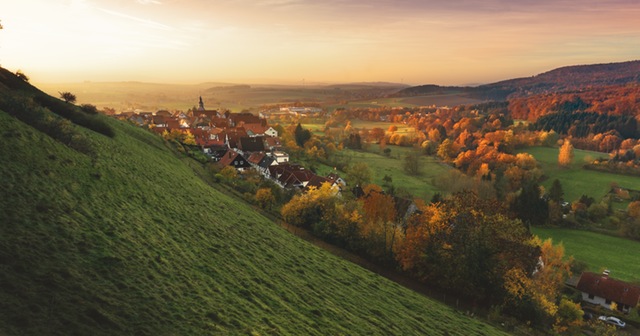 Hi, I'm Jessica. I am a 20-something woman who recently moved from Detroit, Michigan to Stuttgart, Germany with my husband and our Cockapoo, Copley. I spend my days teaching English, working part-time in marketing and blogging about life as an expat at RoomforGelato.com. I love traveling, trying new restaurants, exercising and spending quiet nights at home drinking a glass of red wine.
5 Tips for Adjusting to German Life
By Jessica
Moving to another country is a decision that takes time, analysis and even more planning. My husband and I (and our dog) moved from Detroit, Michigan to Stuttgart, Germany about nine months ago and the entire process has been exciting, exhausting, testing and the best thing we've ever done.
Over the past nine months, we have been lucky enough to both find jobs, rent an apartment, purchase a car, explore our new home and start to learn the language. There certainly have been some culture shock, but I now call Germany home. If you're in the process of moving to Germany, here are five tips about adjusting to your new life that I wished someone had told me!
1. Always carry cash. Always carry cash. Always carry cash. It is easier to pay with cash than with your credit or debit card. A lot of stores, salons and restaurants only accept debit cards because they do not want to pay the credit card companies a transaction fee.
2. Recycling is on another level. The requirements vary by city, so make sure to do your research once you've found a place to live. Plastic and glass bottles can be returned to the grocery store for about 20 cents. And paper, plastic bags, plastic bottles all need to be recycled. And buy the reusable bags that store to bring with you each time.
3. Sundays are for rest. Most stores aren't open on Sundays, as they are meant to be a day of rest. You can't forget anything at the grocery store because it won't be open. At first, this was difficult because I used to spend every Sunday doing a Target run. But now I like it. Restaurants and attractions are open and make a great excuse to visit a new castle.
4. Buy a small car. The roads, parking spaces, and garages are much smaller than we are used to back in the States. A pick-up truck is going to have a hard time finding a place to park. And the public transit around Germany is super easy and get you to most places you want to go. By getting a smaller car, whether it's a sedan or smaller SUV, it will certainly help you maneuver around the Autobahn.
5. Prepare to sign a lot of insurance papers. Germans love insurance. Not dissimilar to America, but you will need personal liability insurance on top of the standard homeowner's or renter's insurance. This is to protect you if you commit an act that is negligent. This one isn't expensive, and you pay on an annual basis, and you should look into immediately.
Bonus Tip: Attempt to learn the language. Certainly, people speak English in Germany, but it is helpful to at least learn some of the more common German words and phrases. The Germans appreciate the effort, and you can start to be immersed into the new culture.
Moving abroad is one of the greatest experiences of my life. Not only do we get to experience a totally different ad new culture, but we are within an hour flight to so many amazing places that have been on my bucket list for years. You will not regret your decision to go abroad!
International AutoSource now offers leasing and car insurance to expatriates living in Germany! Contact us today to get competitive monthly lease rates on Audi and Volkswagen vehicles without a Germany credit history.