The United States is not only one of the biggest countries in the world, but it is also one of the most beautiful countries in the world as well. When living in America, vacations are a must to escape some of the harsh realities this world have to offer. Here are few places that I consider to be some of the most beautiful and relaxing in the U.S.
Number 10: Walt Disney World, Orlando, FL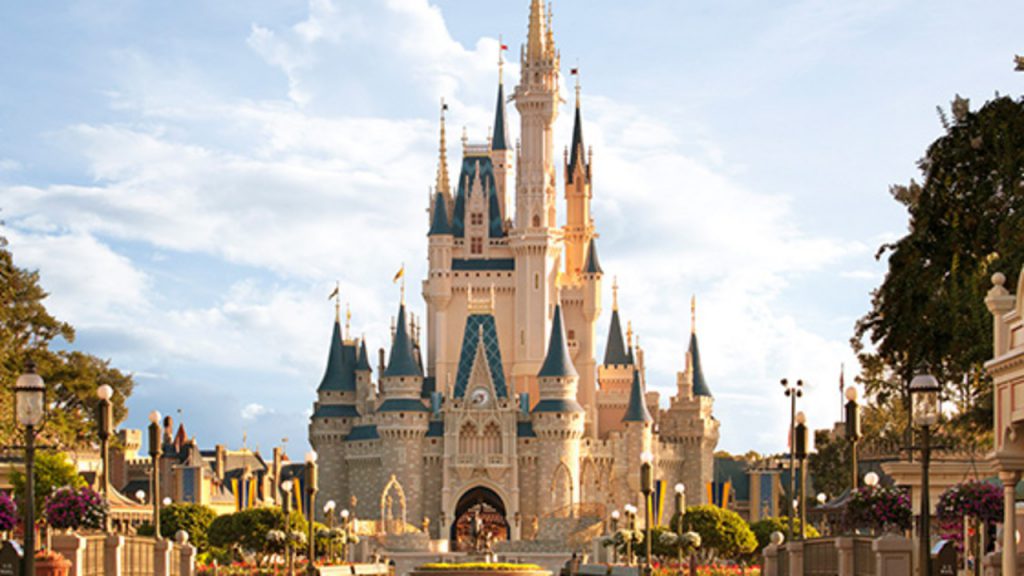 Photo by:  disneyworld.disney.go.com
Starting off our list at number ten for most beautiful places in The United States is Walt Disney World. A great vacation spot for everyone in the family no matter the age, this natural vacation spot is world renowned with millions of visitors each year. Known as a place where adults can harness their inner child, this wonderland of family fun is the perfect place to relax and enjoy the company of your family. More than a theme park this beautiful destination is unique in appearance and exploding with energy. This park will show off its beauty through the Disney character inspired architecture, bring you back to your childhood.
Number 9: Niagara Falls, Niagara Falls, NY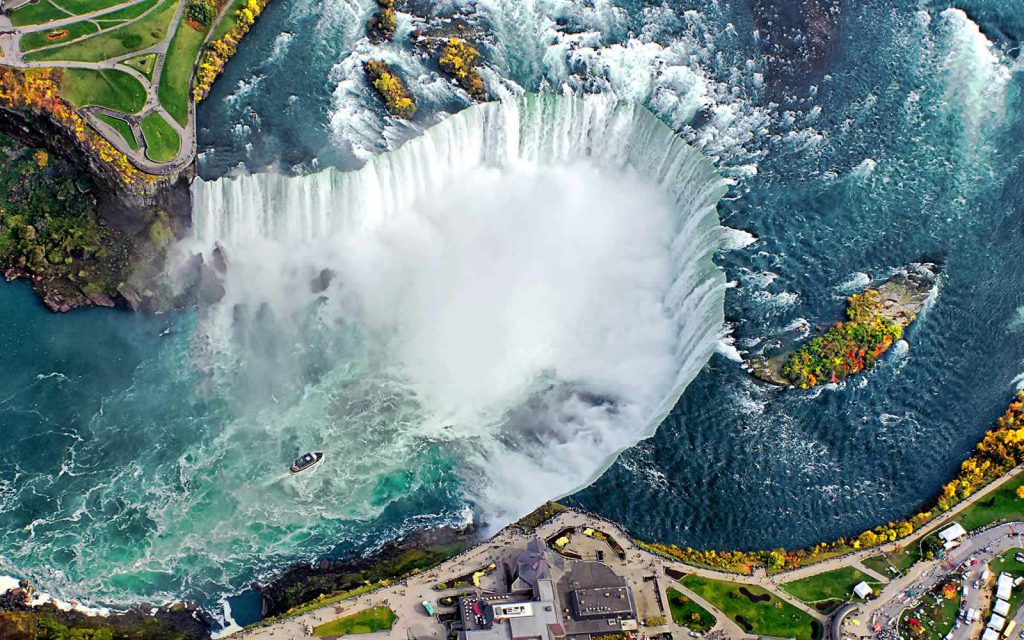 Photo by:  http://www.niagarafallslive.com
At number 9 on my list of most beautiful places in the United States is Niagara Falls. Made up of three different waterfalls, American Falls, Horseshoe Falls and Bridal Veil Falls, this gigantic natural beauty leaves you speechless as you look out over the massive landscape. Roughly Ten million tourists from all over the world visit Niagara Falls every summer to see the vast beauty it has to offer. This place is so beautiful it is sometimes referred to as the "Honeymoon destination," due to its beautiful and romantic landscape.
Number 8: Central Park, Manhattan, NY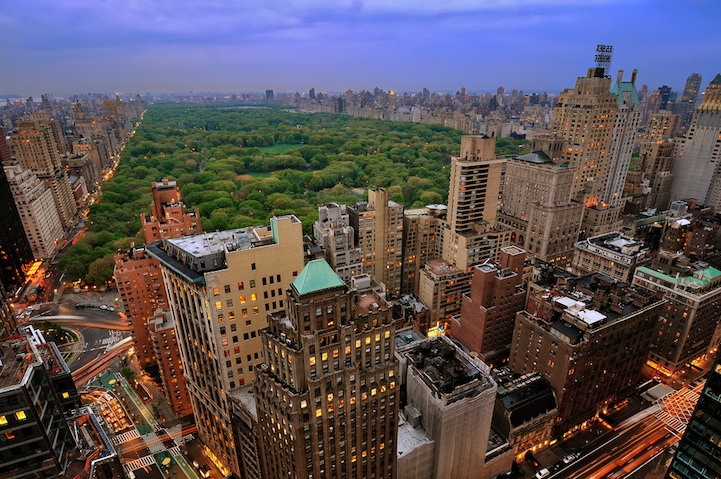 Photo by: Andrew Mace
At number 8, Central Park's location and size might have to do with its placing on my top 10 most beautiful places in the U.S. list. Located smack dab in the middle of one of the largest diverse U.S., cities: New York City, this park is unique with its location. Manhattan is the city that never sleeps, and according to 2012 census, with a population of over 8 million people, this park is right in the middle of the hustle and bustle lifestyles of new yorkers. What makes the central park so unique, is its size. Central Park is one of the largest urban parks in the world. Encompassing over 800 acres, the park brings roughly 30 million visitors each year. Central Park houses a zoo, 15 playgrounds, eight bodies of water, over 50 monuments, sculptures, and fountains and the World Famous Metropolitan Museum of Art.
Number 7: Golden Gate Bridge, San Francisco, CA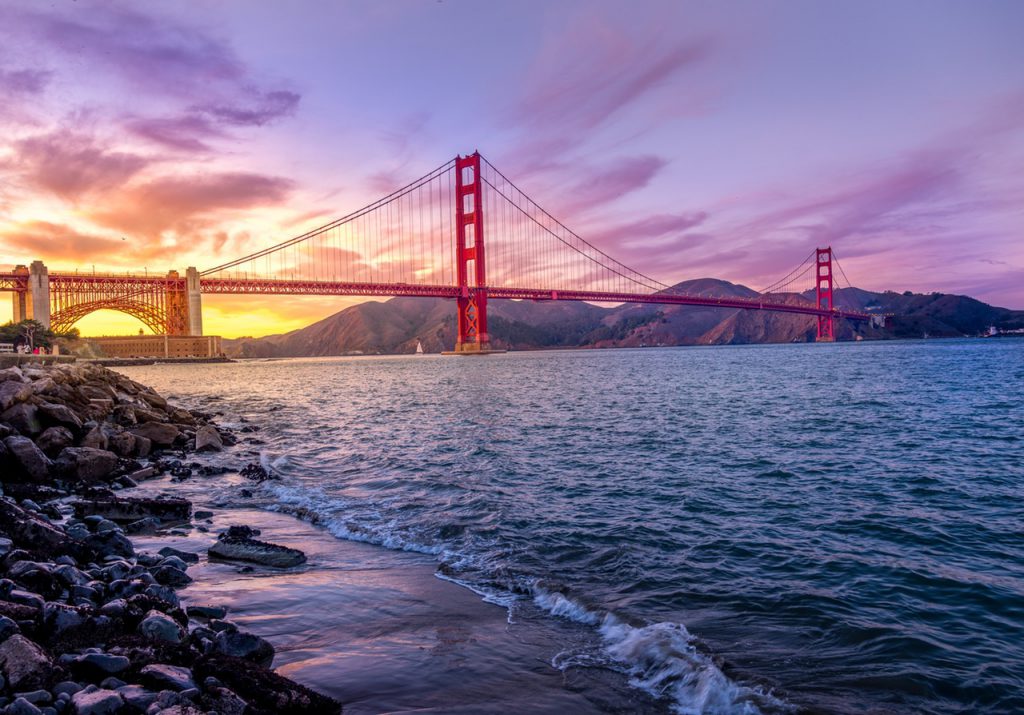 Photo by: pexels.com
Coming in as number 7 on my list, this iconic bridge is a beauty all on its own. Its architecture, as well as the geographical location, makes this bridge one of the most beautiful places in the United States. Located in San Francisco, CA, this suspension bridge has been declared one of the Wonders of the Modern World by the American Society of Civil Engineers. With amazing views and a beautiful surrounding landscape, this destination is a site for any sore eyes.
Number 6: Yellow Stone National Park, Wyoming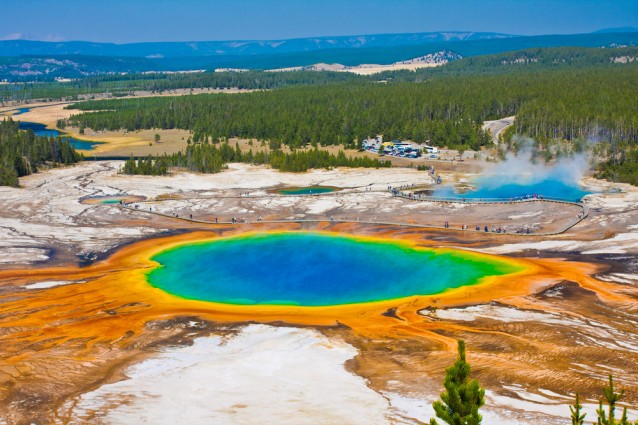 Photo by: https://www.national-park.com
At number 6, Yellow Stone National Park provides an up-close and personal experience with nature and all of nature's beauty. As the first National Park in the U.S. and the first National Park in the world, it is known for its wildlife and its many geothermal features, such as Old Faithful Geyser, a hot spring in which water intermittently boils, sending a tall column of water and steam into the air. With its vast size taking up roughly three states, this large and beautiful geography has much to offer to the eyes of any explorer.
Number 5: Hawaii Volcanoes National Park, Hawaii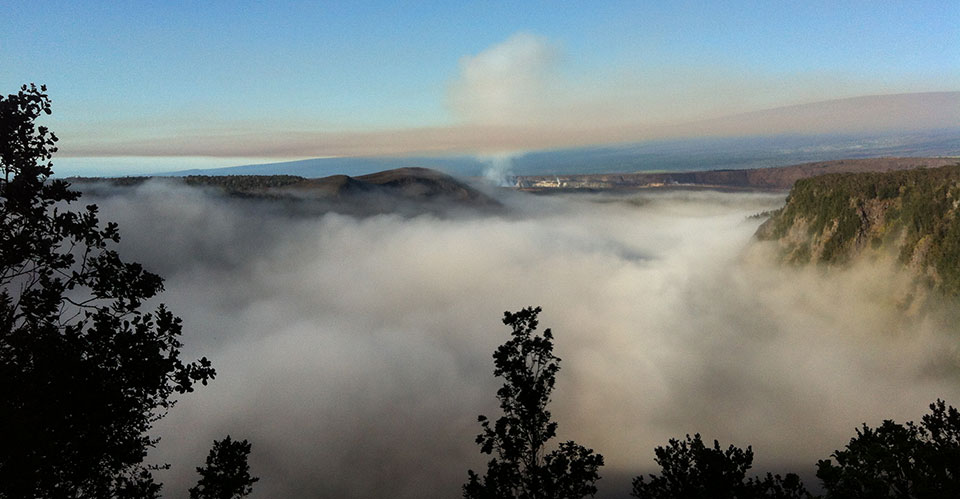 Photo by:  www.nps.gov
Hawaii in itself is a prime destination for anyone seeking the most beautiful places in the world, let alone the United States. What is beauty? Is it how a place looks? Is it the energy a place gives off? Is beauty the energy a place has to offer? Well when it comes the Hawaiian Volcanoes National Park, it is a combination of the three. This uniquely located island beholds a natural wonder with the power of divine energy. The active volcanoes along with incredible pristine views would make this destination a once in a lifetime experience.
Number 4: Yosemite National Park, California
Photo by: www.nps.gov 
Home to some of the most beautiful weather, nature and views, Yosemite National Park, is number 4 on my Top 10 list of most beautiful places in the United States. With views like the one above, Yosemite is an interactive opportunity to explore what nature has to hold. Take the opportunity to go back in time when nature was the only true power on this green earth. With numerous rivers, lakes, woodland areas and high peaks you're sure to do nothing but relax and enjoy the most natural and beautiful environment there is to offer.
Number 3: Grand Canyon, Arizona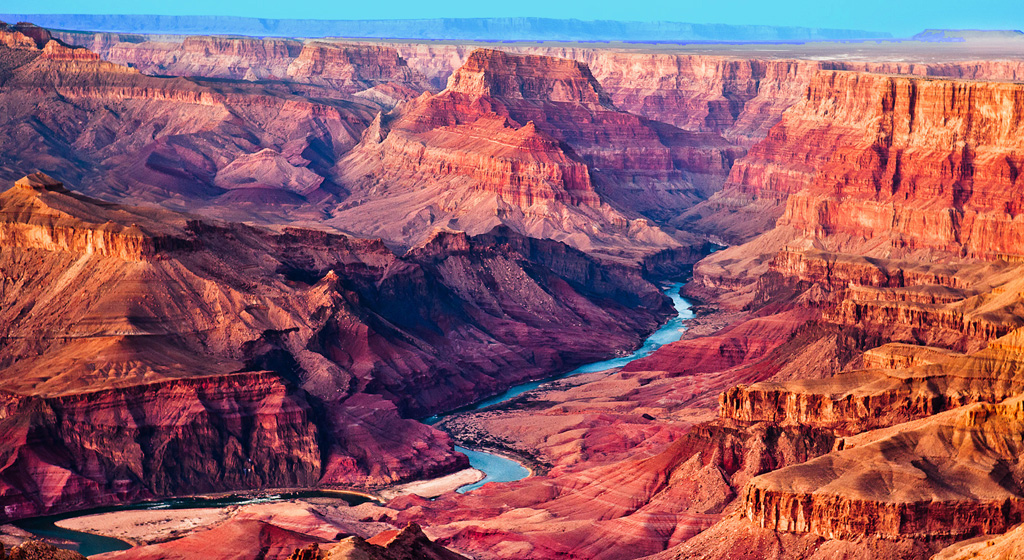 Photo by: http://www.maverickairlines.com/ 
Home to some of the greatest views one will see, the Grand Canyon's vast landscape offers spectacular hiking, exciting whitewater rafting, and a countless array of adventures. Stretching about 10 miles wide and about 277 miles long the Grand Canyon stretches long enough to rest upon the Colorado River offering tremendous views leaving many of its viewers speechless.
Number 2: Hamilton Pool, Austin, Texas

Photo by: feel-planet.com 
Ranked at number two on my list of top ten most beautiful places in the United States the Hamilton Pool in Austin Texas screams "I AM BEAUTIFUL! COME AND VISIT ME!" This secluded lake with its crystal clear waters and beautiful year-round weather supply you with some of the most relaxing views one can experience. With a small waterfall and a small beach, you can spend a peace filled day on the water as though you had it all to yourself. You can explore the beautiful surrounding areas as well as explore the nature inside the pools themselves (bring your snorkel and goggles).
Number 1: Manele Bay, Hawaii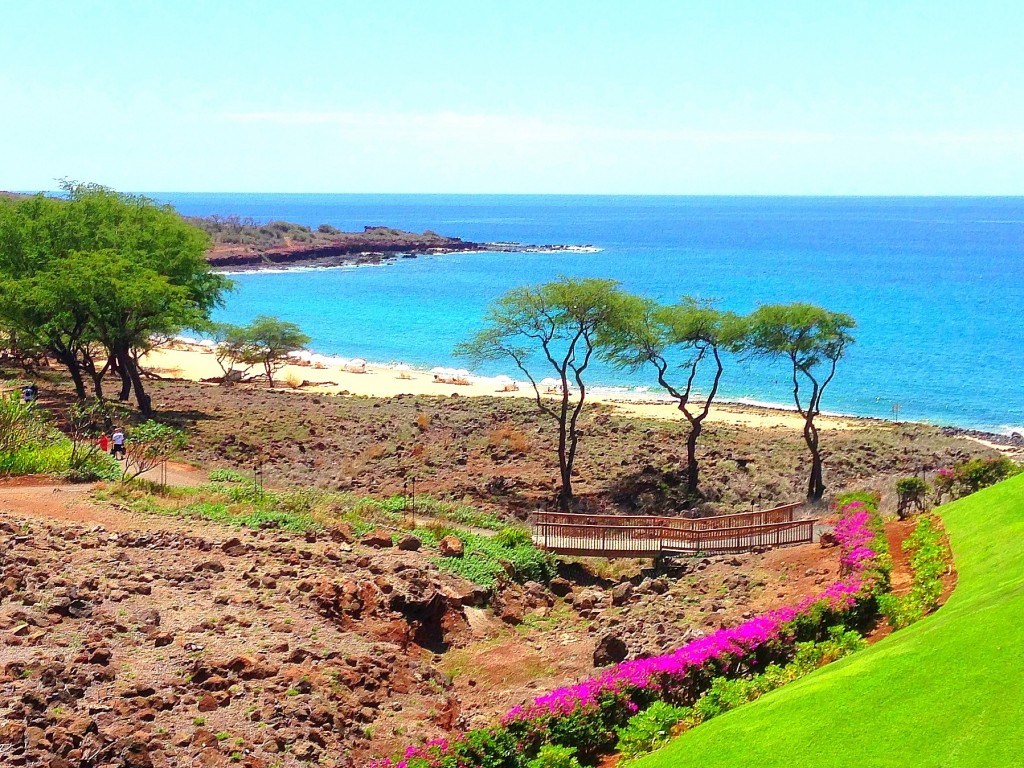 Photo by: usarvrentals.com
As our number 1 most beautiful place in the United States, Manele Bay offers everything from fantastic views to excellent hiking trails. With the allowing of interaction between nature and guests, this is the prime place to be if you're looking for the most beautiful place in the United States. With its isolation, year round perfect weather, incredible ocean front beaches and tremendous views, Manele Bay is our number most beautiful place in the United States.